timeless Gaula fly patterns
These enduring patterns have consistently demonstrated their unparalleled effectiveness in enticing and landing salmon. Their proven track record serves as a testament to their unwavering allure, making them an integral part of any angler's repertoire when it comes to pursuing these remarkable fish.
(Top Picture) The construction of Atlantic Salmon flies took a huge step forward in the early eighties when Swedes Håkan Norling and Mikael Frodin came to the Gaula River. The creation of the Templedog fly, tied using a blend of soft, mobile fur and flash created a whole new style of tying. 
The flies were a sensation. Up until that time, salmon simply weren't caught on the fly in June, fly fishing was a July thing. The boys changed all of that with epic catches of salmon from the beginning of the season on their new flies. And the rest, as they say, is history.
'I remember dropping one of the first flies into some slack water on the edge of the river,' Håkan once told me. 'It looked like it would swim off on its own. Even in the gentlest of flows it had superb movement.'
Nowadays, temple dog style tube flies are the number one choice on just about every major salmon river in the world, including this one, the river where it all started. This is an unusual fly with its mix of brown, burnt orange/ginger and black. As you would expect, it works very well when there is some peat in the water but to be honest, this fly also catches fish in clear water. As a second half of the season fly, in various sizes, on tubes and double hooks, it is indispensable and deserves its place as a Gaula classic.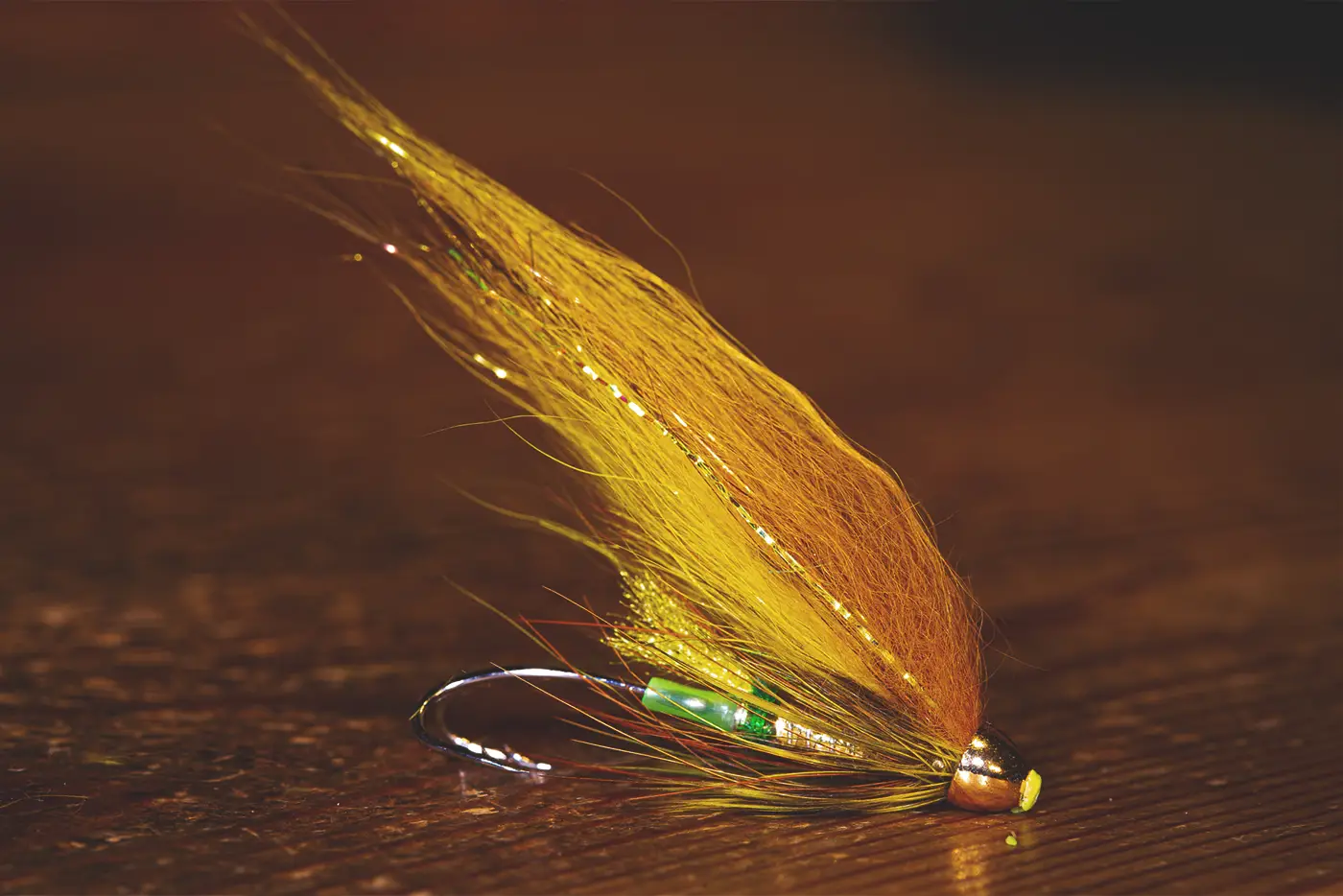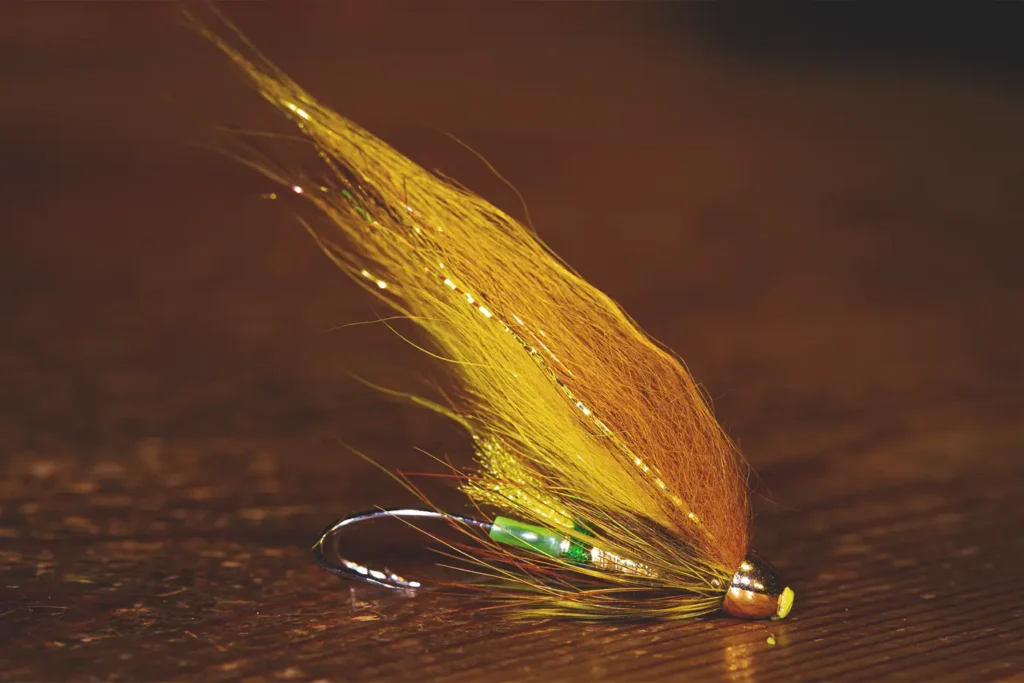 The banana fly accounts for many a Gaula salmon every season. Originally tied by Mikael Andersson, it works best in the middle part of the season, from late June through July. It's a fly to use in small to medium sizes (5-7.5cm)
The dirty yellow colour blends especially well with the yellow-golden tint in Gaula's water. The fly is at its best when the river is carrying a touch of humus colour which causes it to glow and the fish find it irresistible. However, out guests have caught many fish on this fly in clear water too and it really is a go-to pattern in July.
Water level:      Medim to low
Water colour:   Light brown to clear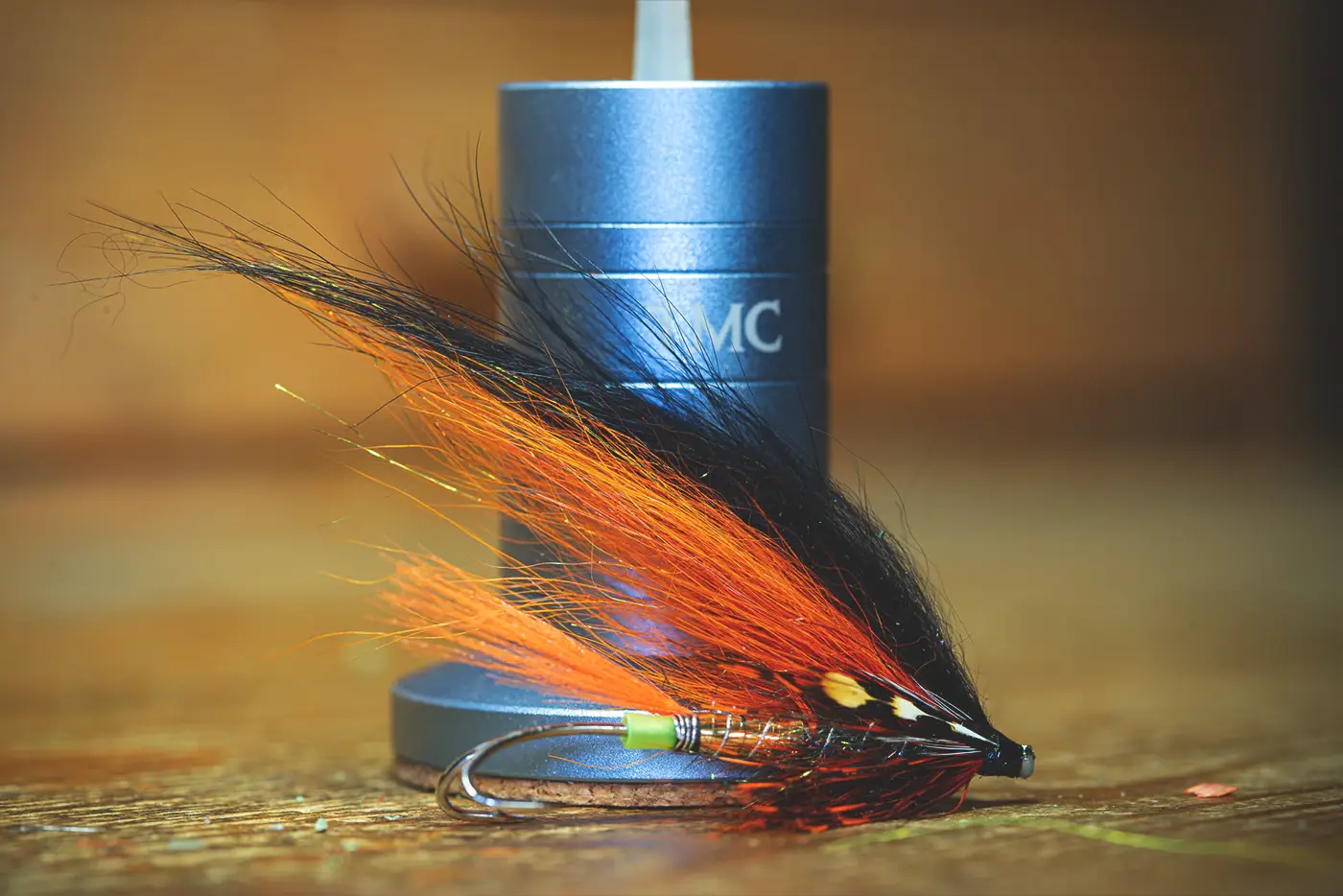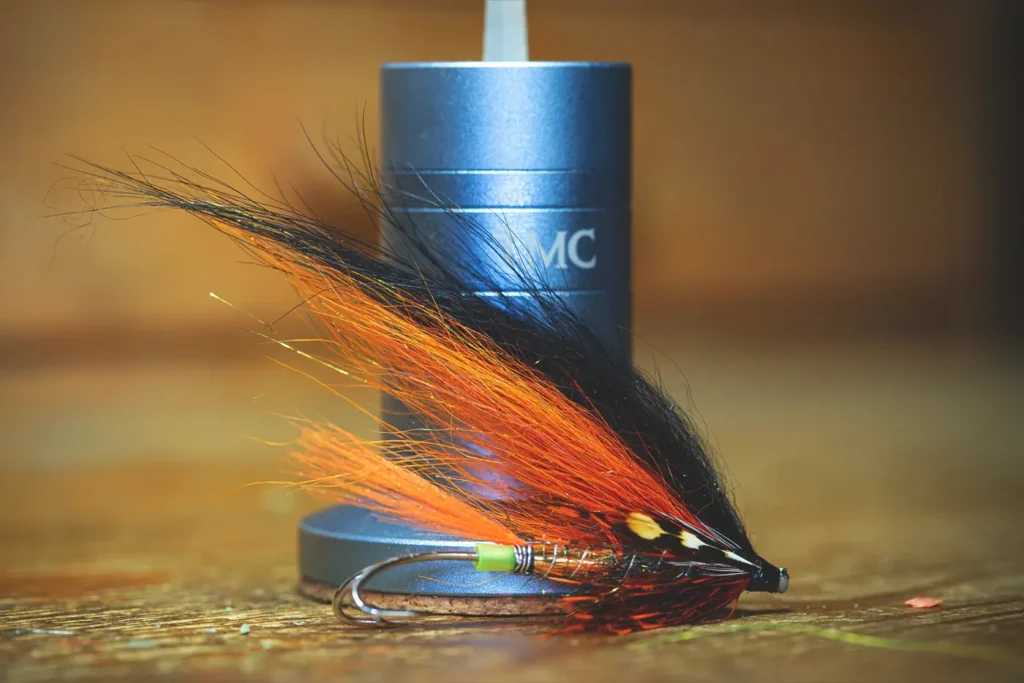 Everyone needs a good flood fly and this is one for when the river is running with a heavy ale, almost black tint. There are many versions of the flood fly but black and orange is a high contrast combination that shows up very well in humus stained water.
The gold and black body combined with grizzly orange hackles gives the fly some presence and a hint of gold and orange flash lights it up.
Water level:      High to flood
Water colour:   Murky, brown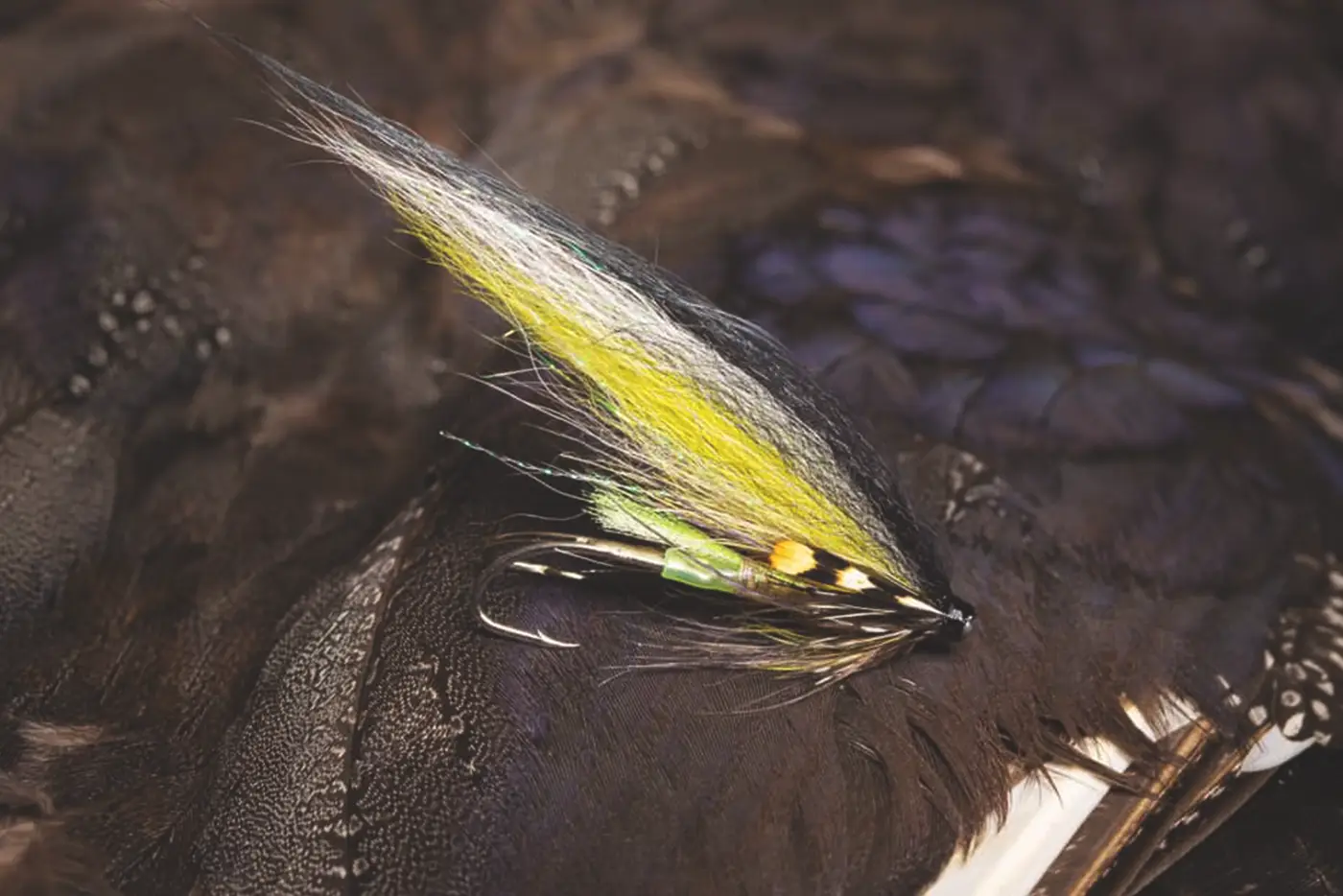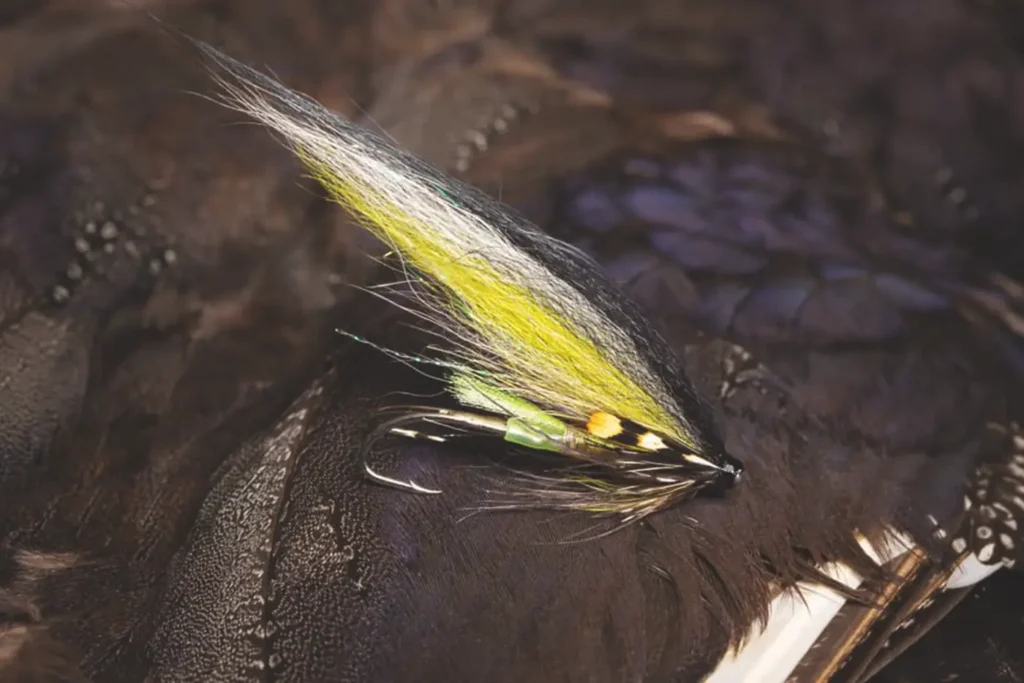 The 'Silver Grey' is a great early season fly for Gaula. Big spring fish run in high cold water and a big fly with cool hues fits the bill.
We use big flies in the opening weeks: 10-12cm (approx 4-4.5 inches) and sinking lines are used to fish them deep and slow.
Flies are selected according to the water colour. In clear water, greens and yellows are popular while coloured water will prompt a switch to high contrast flies and orange and brown become more prominent.
Water level:      Medium
Water colour:   Clear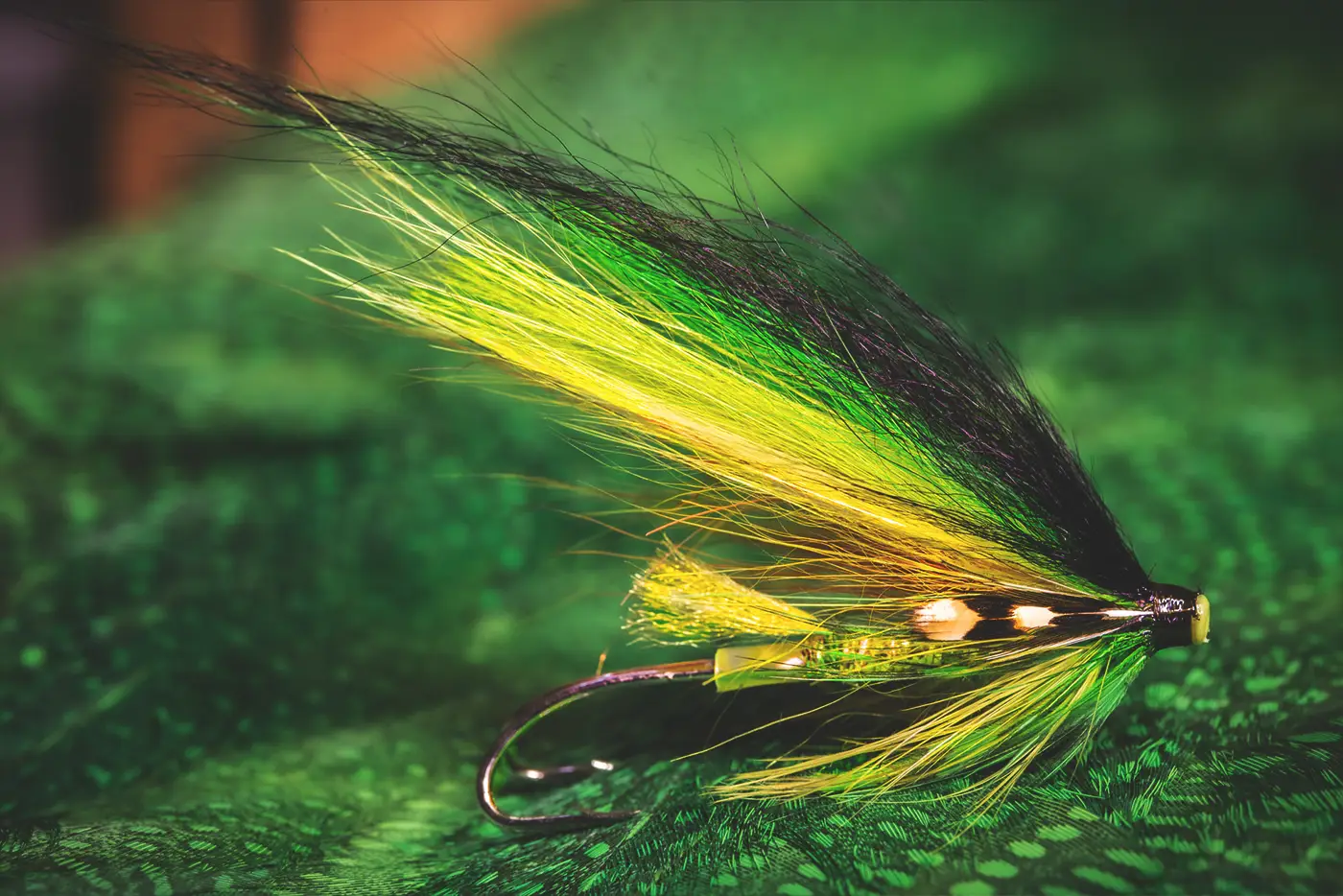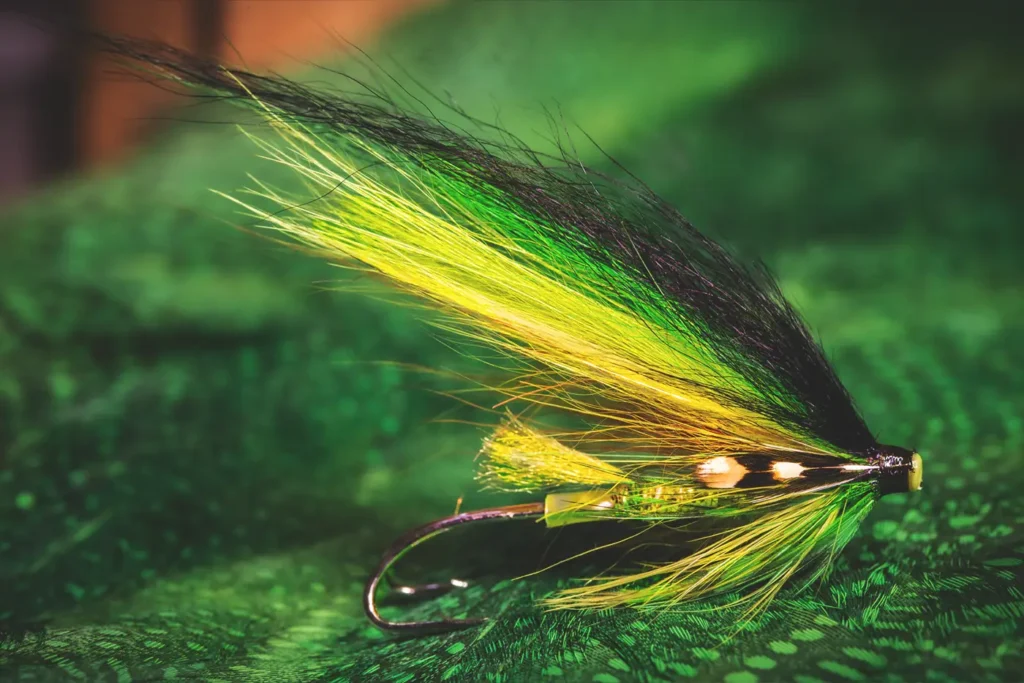 The Green Highlander is perhaps the most iconic Gaula fly. It was first tied in 1882, the same year that Winsnes Fly Fishing Lodge welcomed salmon fishers from the UK.
With its blend of colours (orange, yellow and green) it has a distinctive green hue, a feature which enables it to blend in with the tint in Gaula's water.
Nowadays, we use tube fly variants that feature soft, mobile fur and accents of flash. Typically, the fly is tied with a black overwing as opposed to the brown overwing exhibited by the original.
This is a fly that will catch Gaula salmon at all times of the
season, especially in the early to mid part. Tied between 7.5 and 12.5 cm long, a fly of 10-12.5 cm is preferred early season.
Water level:      High to medim
Water colour:   Clear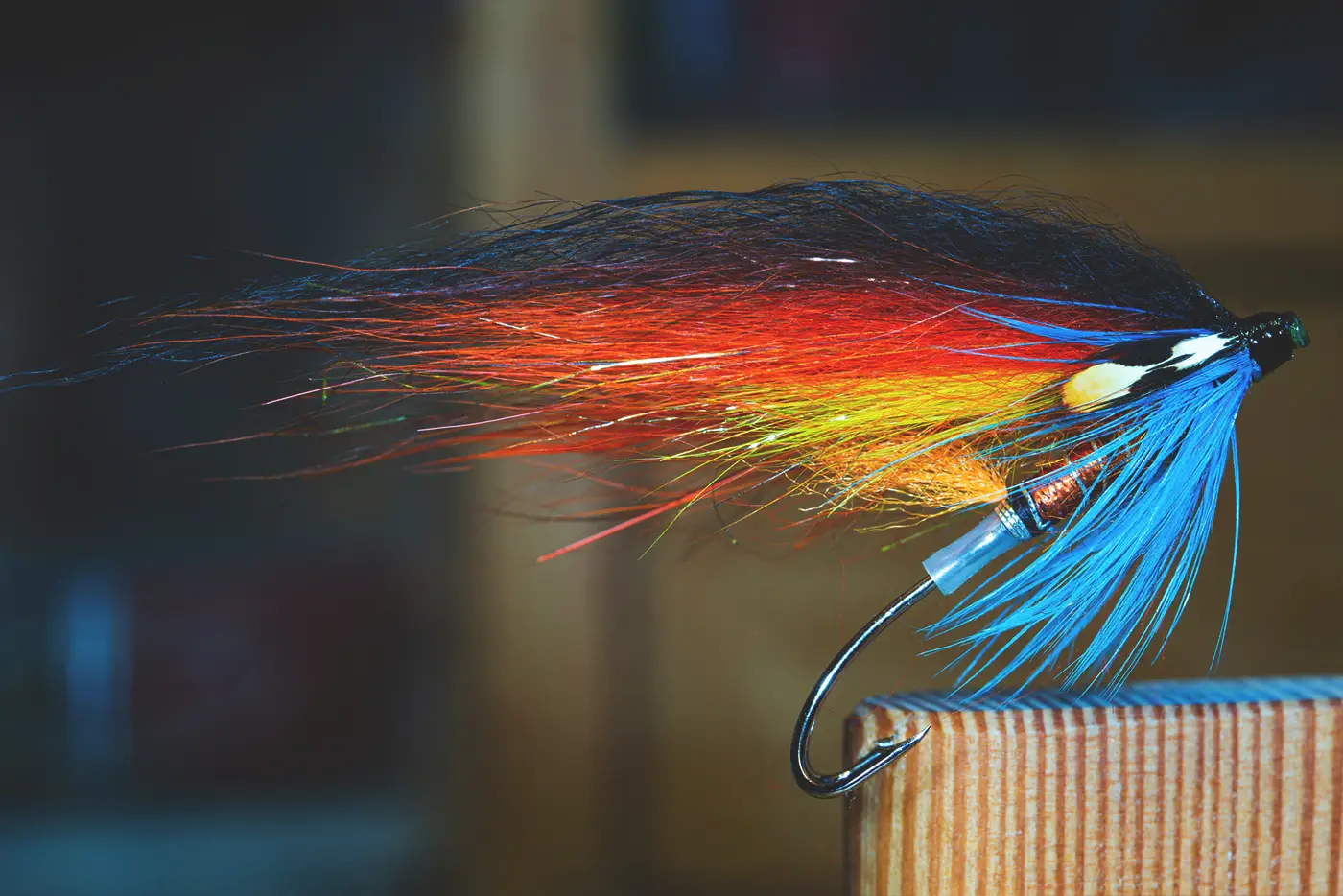 Another Gaula classic, this time a Swedish fly called 'The Usual.' This one combines the warmer colours – yellow, orange and brown. It's a great fly all season round, especially when there is some colour in the water (and sometimes when there isn't!)
The blue throat hackle may well be an incentive for fresh fish to have look at it.
Over the past few seasons we have caught an increasing number of salmon on brown winged flies with a blue throat and this one is probably the best of the lot!
Water level:      High to medim
Water colour:   Brown / Peat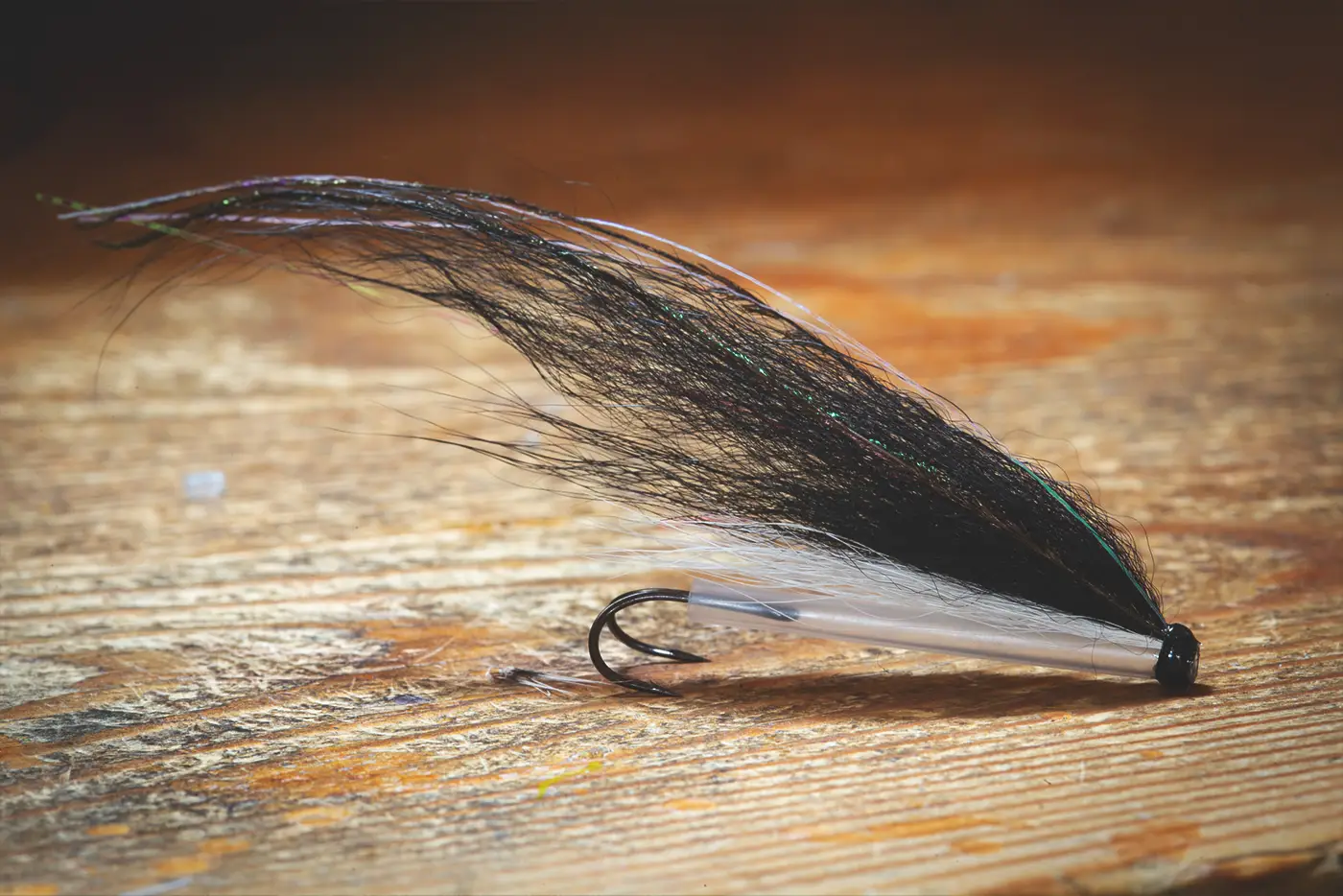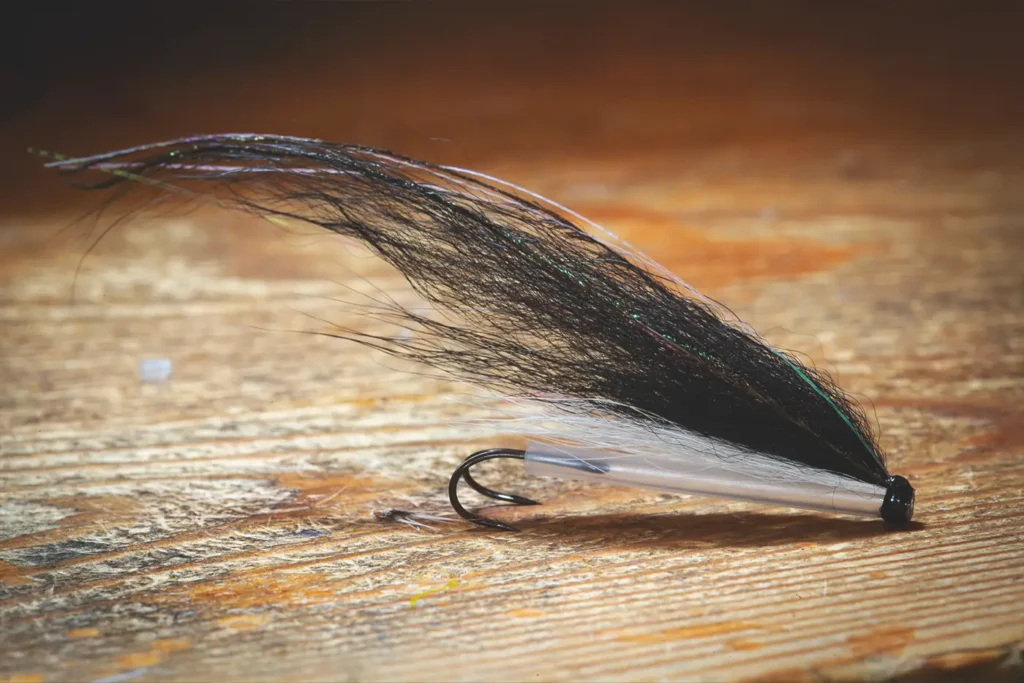 Apart from being a classic, almost indispensable fly on Gaula, the Sunray Shadow is a success on just about every Atlantic Salmon river in the world.
Originating on the Laerdal river from creator Ray Brooks, this simple fly is arguably the most successful salmon fly in the world.
The fly is shown with the double hook points facing down but I always fish it points up with the wing sitting in the gap between. This is because fish seem to 'come over the top' with this fly and hooks facing down often result in missed takes.
It can be fished square across the current and or stripped hard in slack flows (long pulls work best). This is a salmon fly that either scares the life out of the fish or produces action on the dourest of days. A fly to tie on when nothing else seems to be working for the last run down the pool.
More about this fly
Water level:      Medium to low
Water colour:   Clear
My good friend and captor of more salmon than any man deserves, Lawrie Hickman, once told me that the Willie Gunn would catch any taking Atlantic Salmon anywhere in the world.
Who am I to argue? This could be the greatest salmon fly of them all. I certainly think so.
Lawrie argued that if you threw all the salmon flies out of your box and replaced them with Willie Gunns in different sizes, tied on tubes and double hook flies, you would probably catch more salmon than in a season changing fly patterns.
 I much prefer the traditional tying to the modern temple dog style in which the colours in the wing are stacked.
You can't beat bucktail for this fly – it mixes beautifully and helps the fly to flutter. For the latter part of the season, whenever there is colour in the water and in the run off from a flood, this is a 'go to' fly. If I was restricted to just one fly for the rest of my life, it would be the Willie Gunn.
Read the full story on Willy Gunn
Water level:      High to medim
Water colour:   Brown / Peat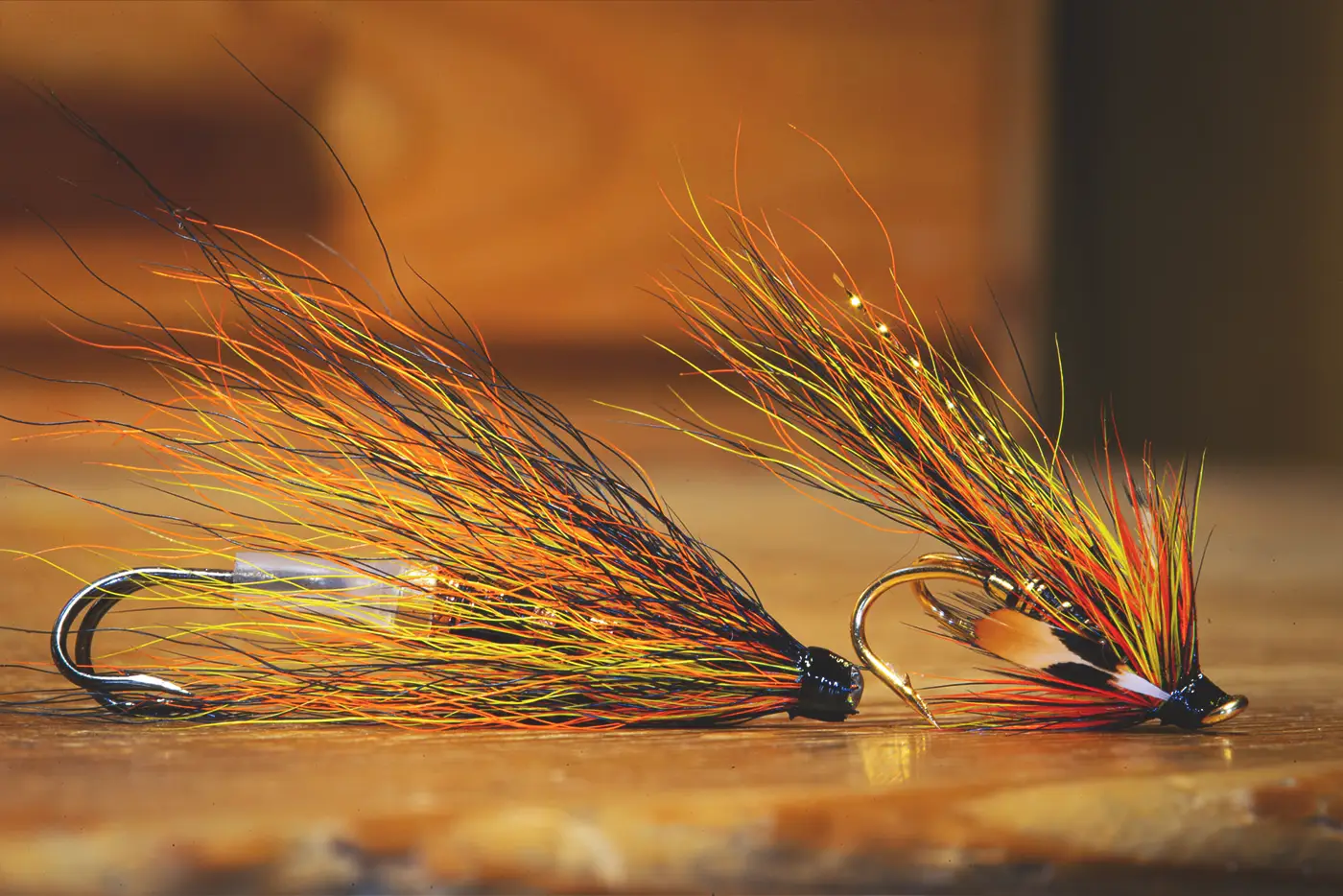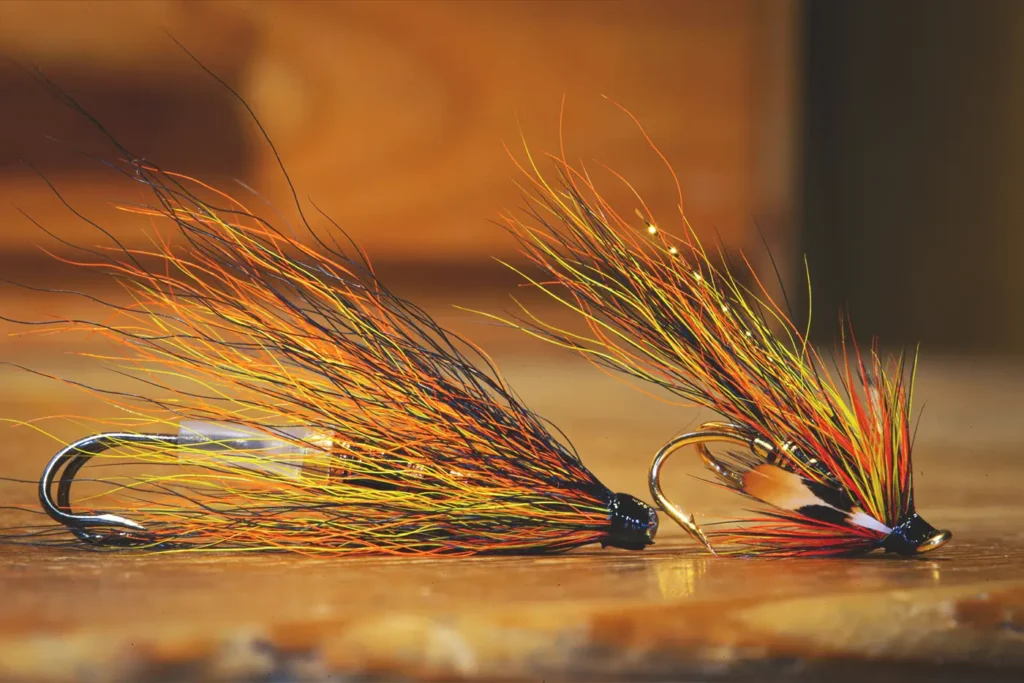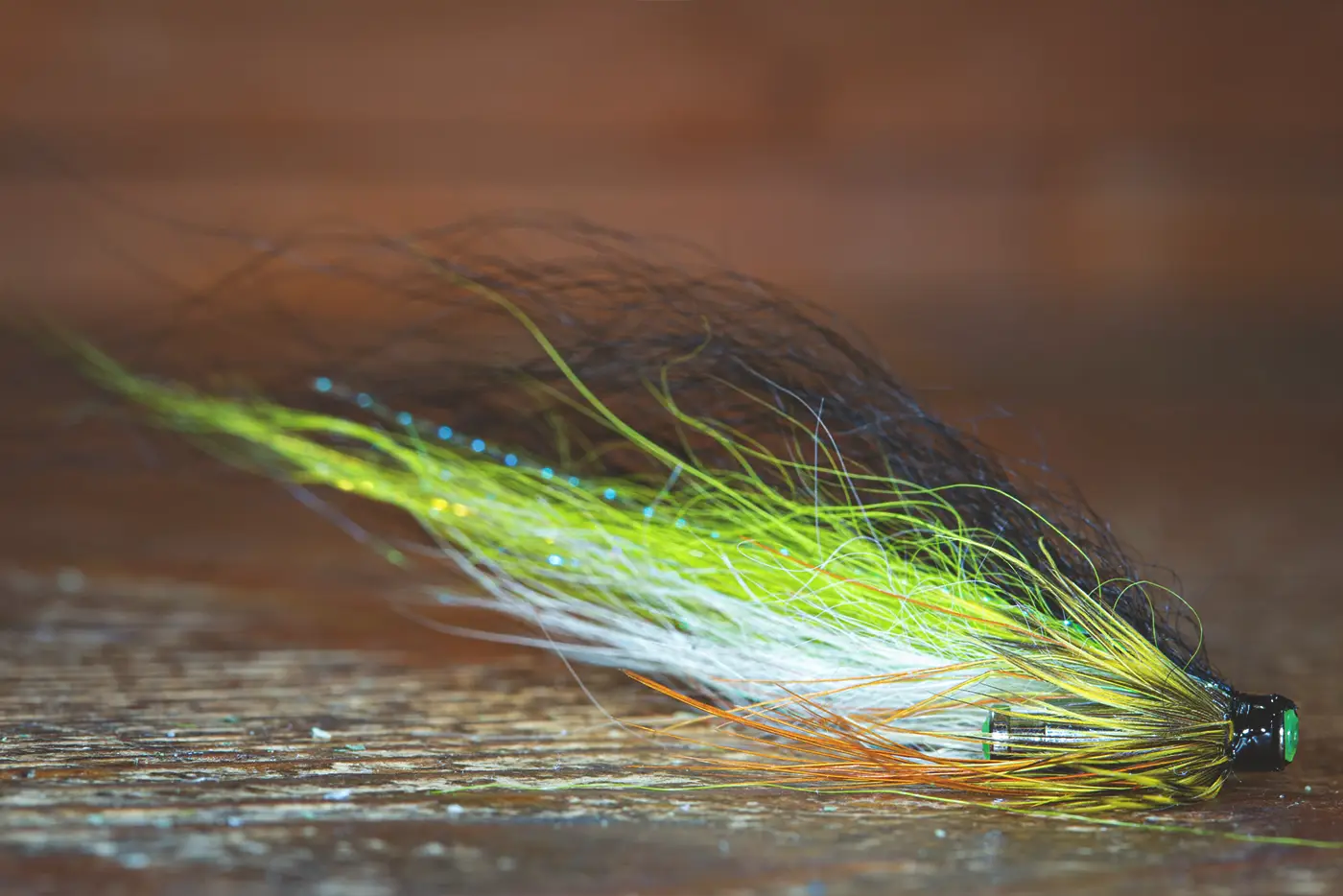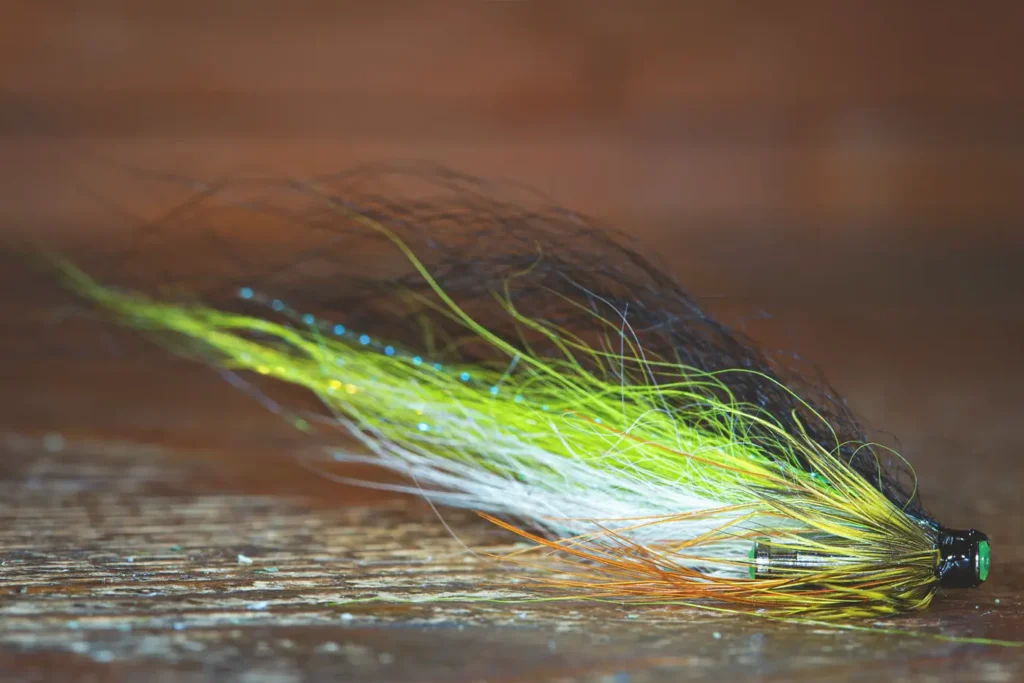 This fly is included as much for the style as it is for the individual pattern.
This one just happens to be tied in the style of my own Gaula Howler Fly with its dirty yellow and chartreuse over white polar bear livery and black overwing.
The tube, a silver Loop bottle is clearly displayed. It has a liner tube and is designed to slide up and own on the leader. A small plastic sleeve protects the knot on a free shining double hook.  The fly literally has no body, it is purely wing. As such, its movement is ethereal and seductive at the same time. The lack of body dressing and the free swinging hook allow the style of fly to swim with a distinct undulating and wriggling motion.
Our guests have caught many salmon on this style of fly in recent seasons
Water level:      Medium to low
Water colour:   Clear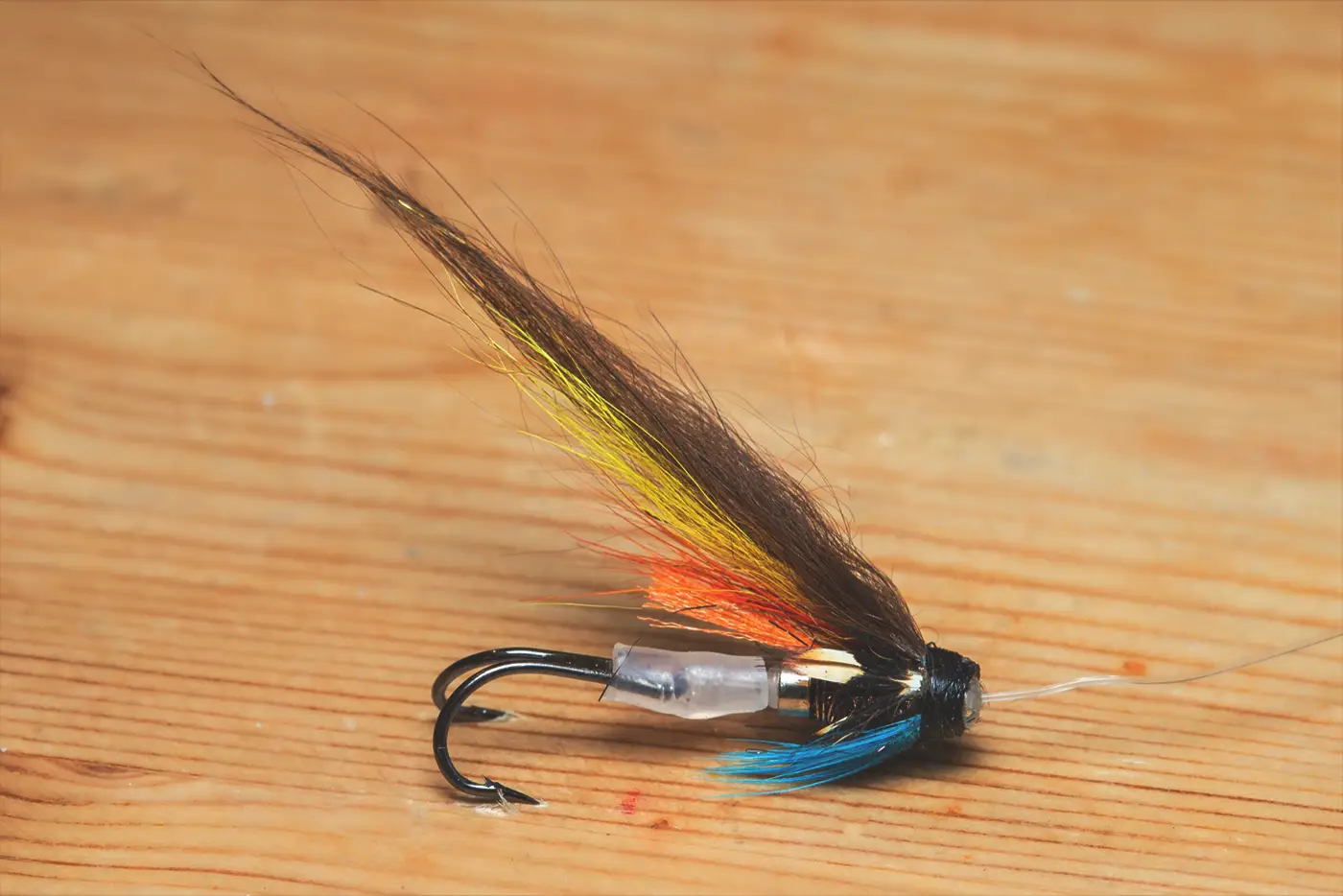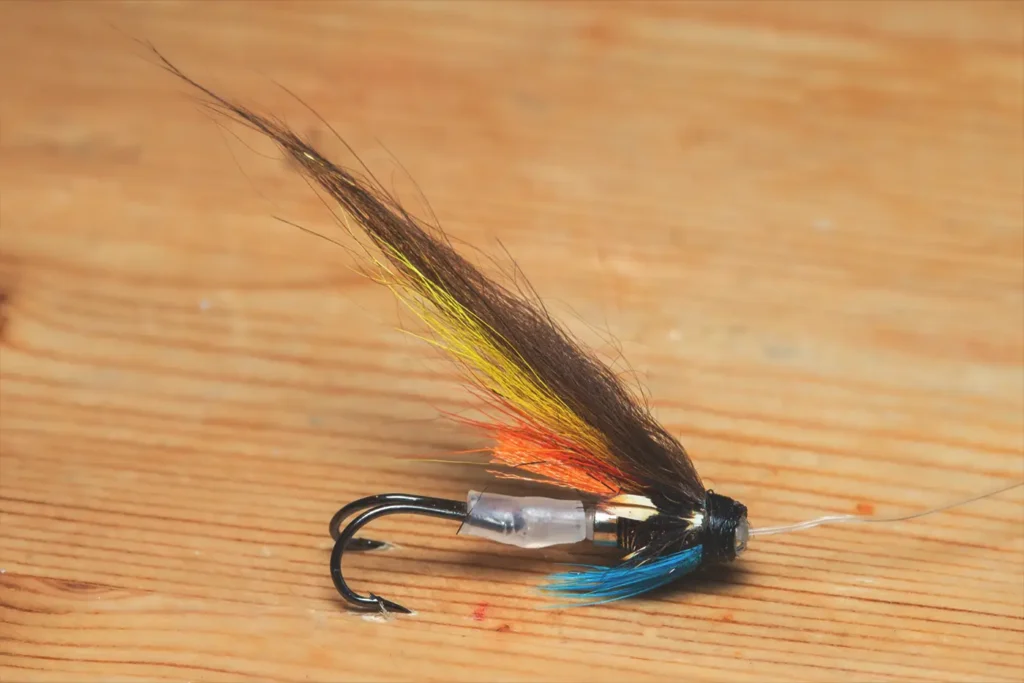 This is my favourite salmon fly late season on Gaula. Its called the 'AllFather'.   The dressing is based on the Swedish 'The Usual' fly but with a hot orange butt and yellow underwing and in this case a very short dubbed body.
The tube fly is a 'no body style' and is mainly wing. You can tie these flies on all sorts of short tubes such as this aluminium crimp or mini bottle tubes and I have also used cones and beads.
The fly slides freely on the line and is prevented from banging into the knot by a small piece of tubing over the eye of the hook.
Water level:      Medium to low
Water colour:   Clear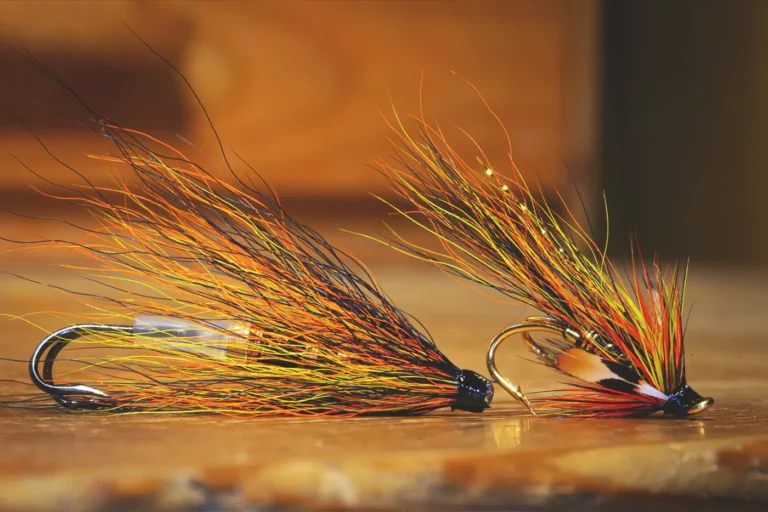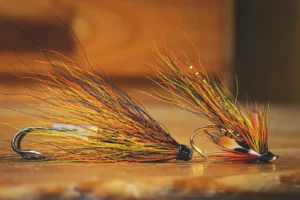 Fly pattern
Falkus argued that the very best salmon flies are seen by fish at the last moment so that the fly comes as a surprise when it flutters across its field of view.
Read more