The Winsnes Fly Fishing Lodge waters cover some 4km and the fishing is from both banks. The upper part of the fishery is the Fjeseth, Osøy, Hovstad fishing zone while the lower half is the Malum Winsnes fishing area. Together, they make up 4 continuous kilometers of some of the best salmon pools that you will ever see!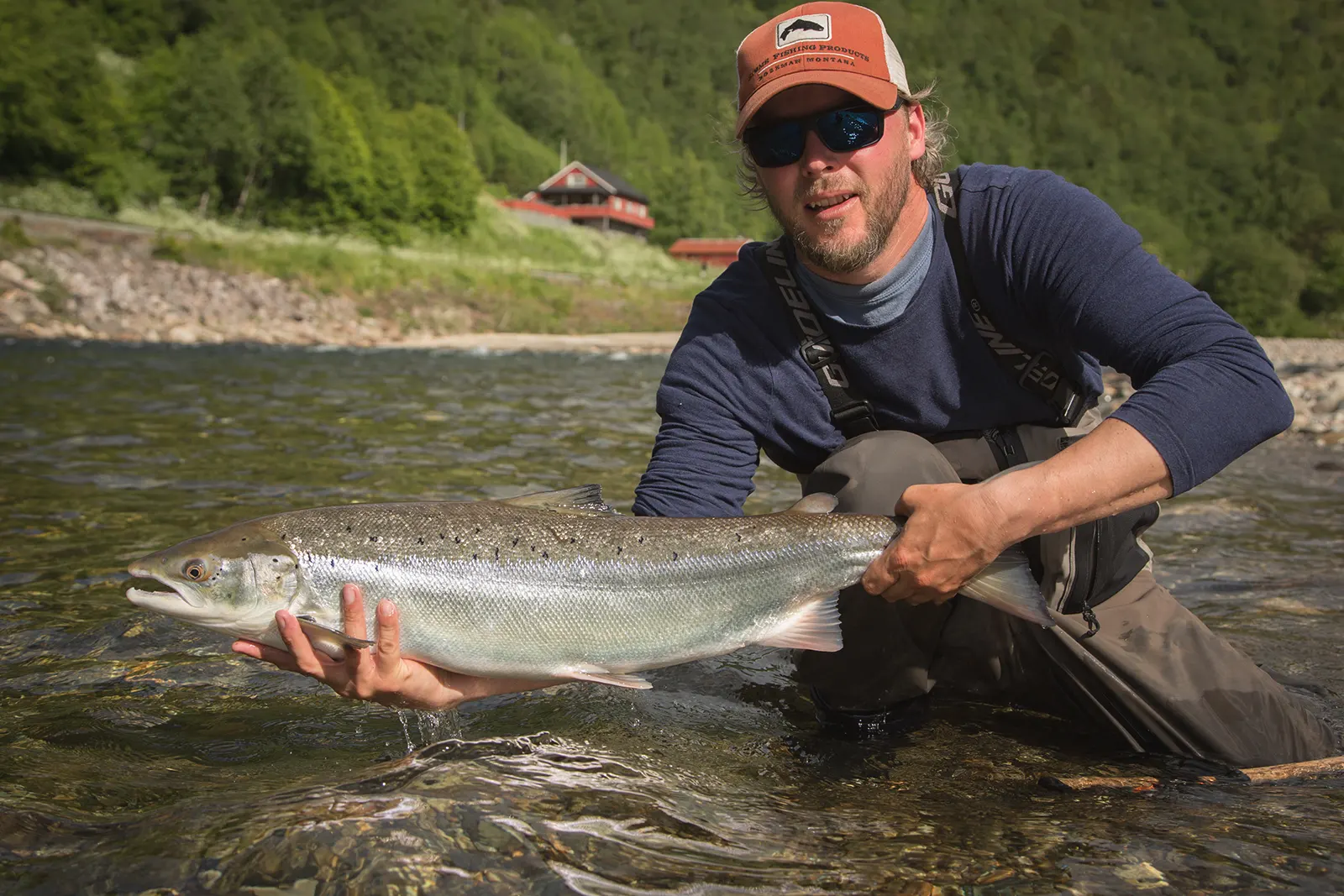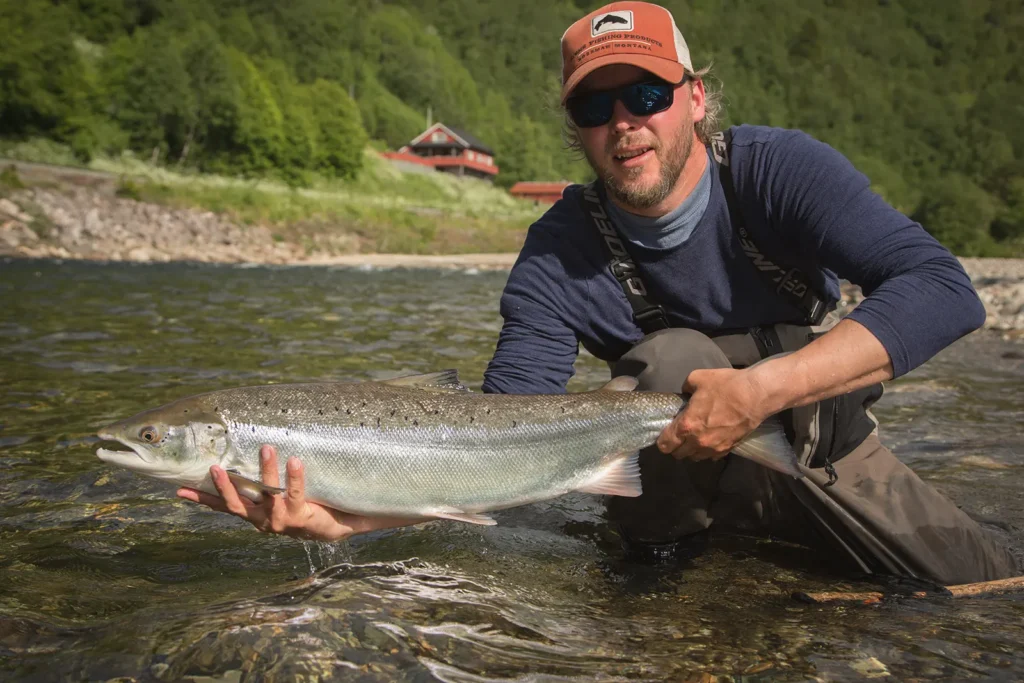 The fishing is on both banks on one continuous (unbroken) length, combining the Flaskhølen and Malum Winsnes fisheries which, for the first time, have been joined together.
The Winsnes Fishery which is controlled exclusively by the fishing lodge offers double-bank fly fishing only for the Lodge's guests. Six or eight rods (the limit varies from week to week)  have almost 4 km of unbroken double bank fishing to enjoy.
During the course of a typical summer, the lodge will produce between 100 and 200 salmon in a 13 week season. With a rod limit of 6 or 8 per week, the average size of the fish caught is somewhere between 16 and 18 pounds.
Judged on a per rod, per hour fished basis, Winsnes tops the average catch per hour fished statistics for the river by some distance. Due in some part to the sheer quality of the pools, Winsnes is unique in operating a resting period system that sees all the beats rested twice a day.
Our resting system and low rod limit means that anglers fish rested water every time they move to a new pool.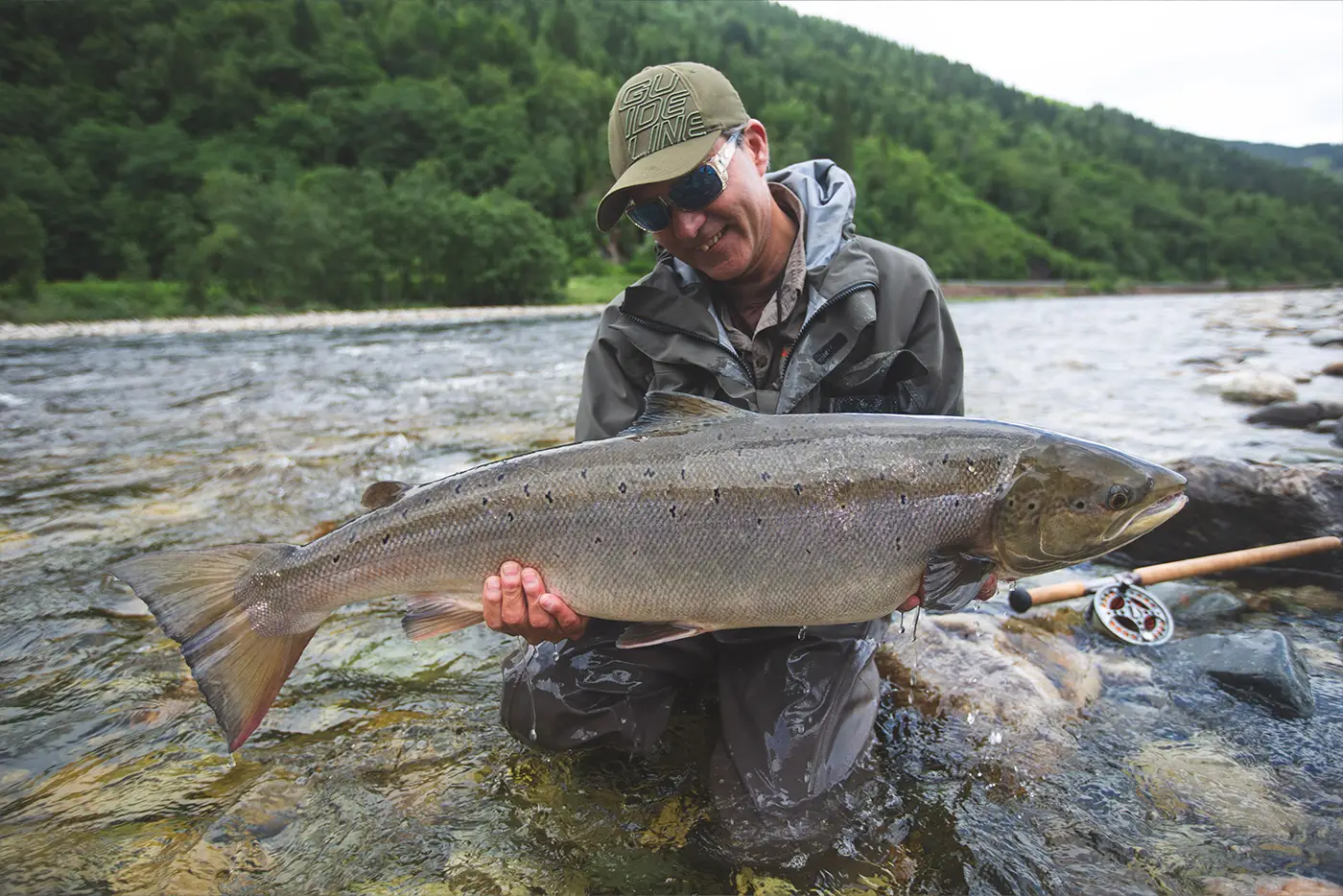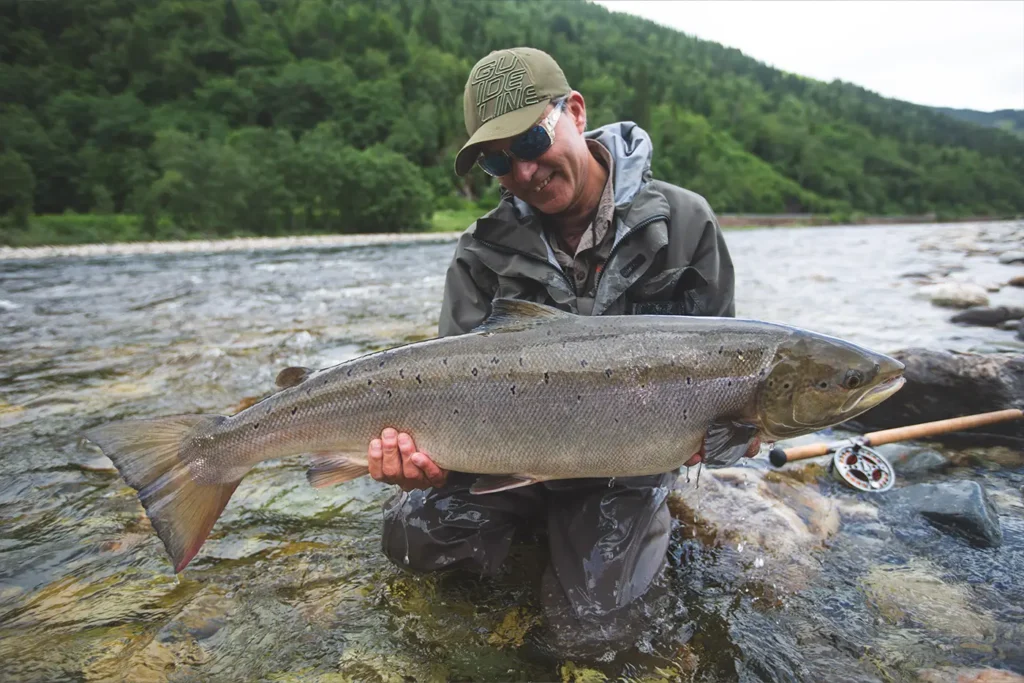 Most Gaula regulars book their fishing by the week number system. The peak weeks on the middle reaches of Gaula are considered to be from week 26 until week 30  but the season opens June 1st and closes at the end of August, offering 13 weeks fishing in total.
The first two to three weeks (22-25) are considered Spring fishing weeks on the river. Though less reliable than later in the summer, the size of the early season salmon is a huge magnet to anglers who want to catch big, fresh, silver salmon. If you are interested in big, bright fish, June is the month for you. Its classic Gaula stuff with big flies and a river that is full of pace and early season promise – Ideal for the fly! 
The main weeks of the season when the run of salmon reaches its peak are between weeks 26 and 30. These weeks are very popular, so much so that it is rare for newcomers to be able to reserve a rod during the peak weeks on their first visit. We try to reward loyalty to returning guests by offering them access to very popular weeks as they come available. 
The number of fish in the river is high during August but with warmer, lower water, the fishing becomes more unpredictable. Having said this, the river is usually full of fish and the chances for single hand and switch rod tactics makes the fishing fun and interesting. This is very much a time of the season that appeals to experienced anglers whom like to try interesting and innovative tactics. Its also a time when some of the river's big, male salmon become aggressive.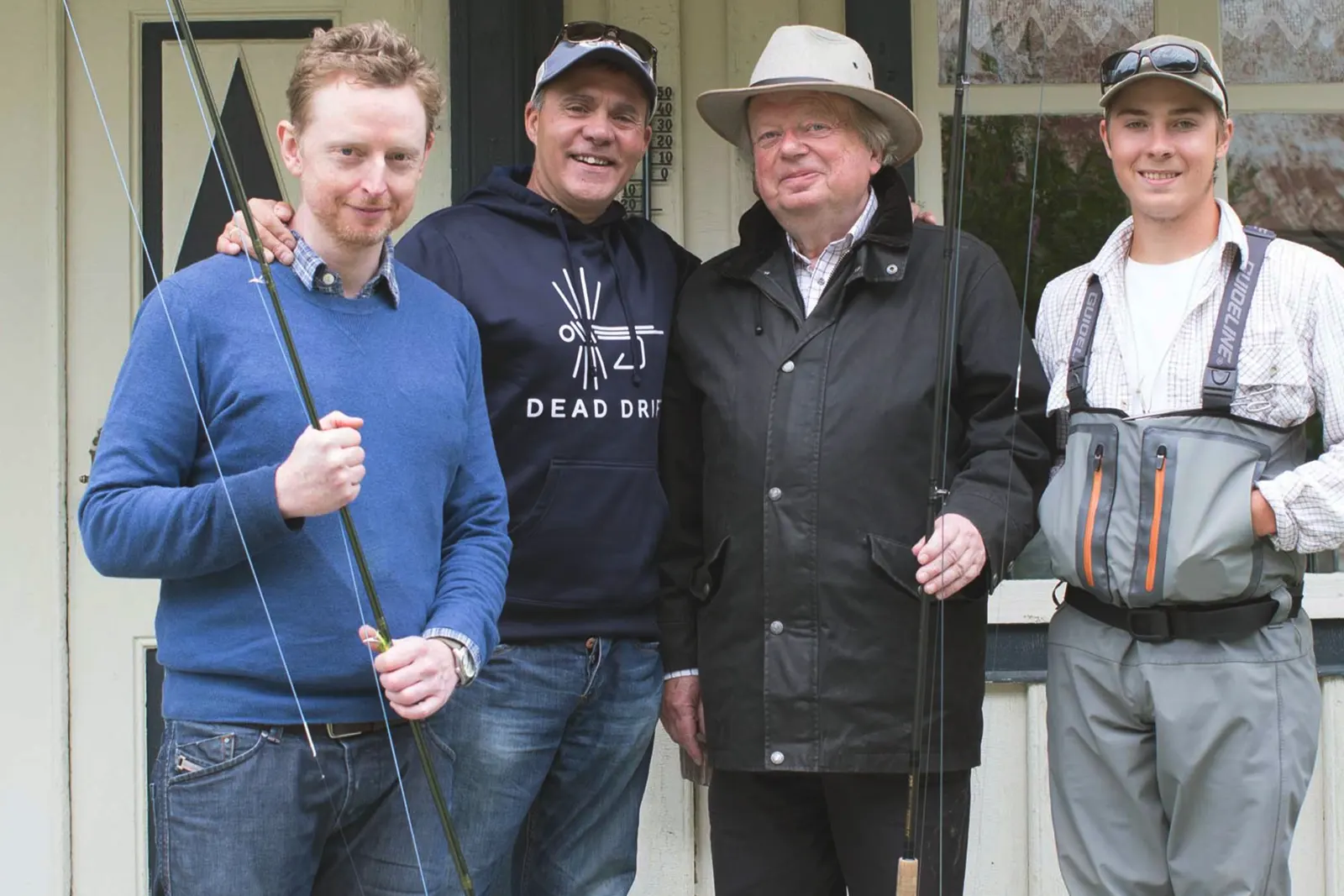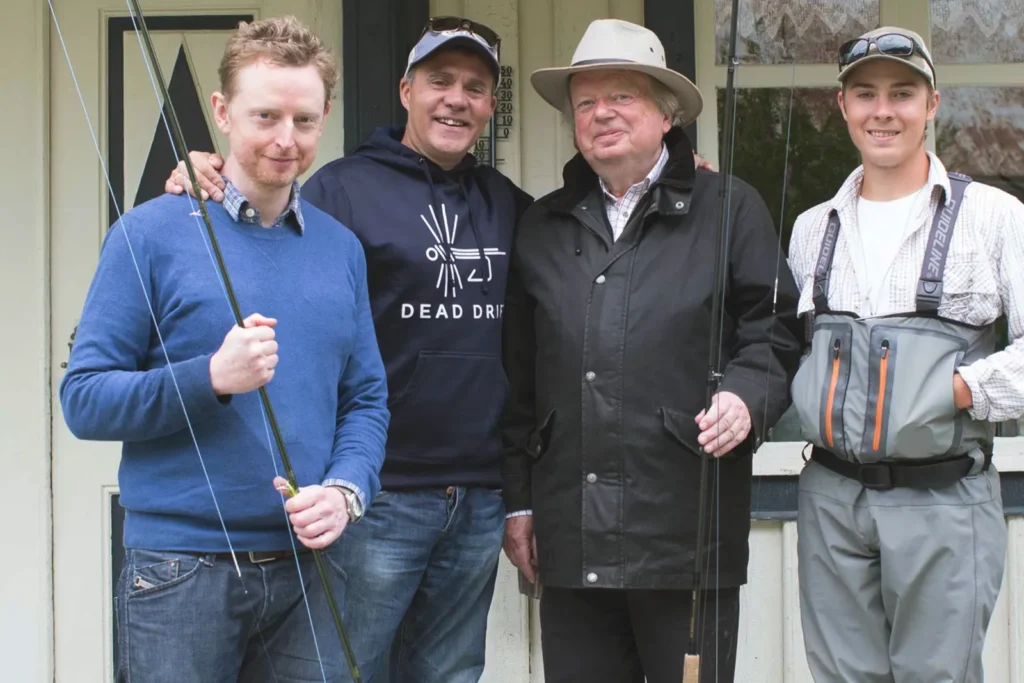 Our guests are the lifeblood of the fishing lodge and they hail from all over the world. They all share the ambition to catch the world's most iconic sport fish from one of the World's great salmon rivers, but experience levels vary enormously.
We don't expect our guests to be experts (although some of them are!) and if there are gaps in knowledge or skill, we do our best to fill in.
In the past few seasons we have even attracted visitors from unusual countries (for salmon fishing!) including Ethiopia, Hong Kong and China. Most of our guests however, come from closer to home: the UK and Ireland, Italy, Germany, USA, Scandinavia and France, typically.

Whilst we would always advise inexperienced salmon fishers taking lessons before visiting the lodge, we offer tuition and guiding for anglers of all experience levels. On several occasions, we have taught guests to salmon fish with a fly rod and seen them catch their first salmon during the same week!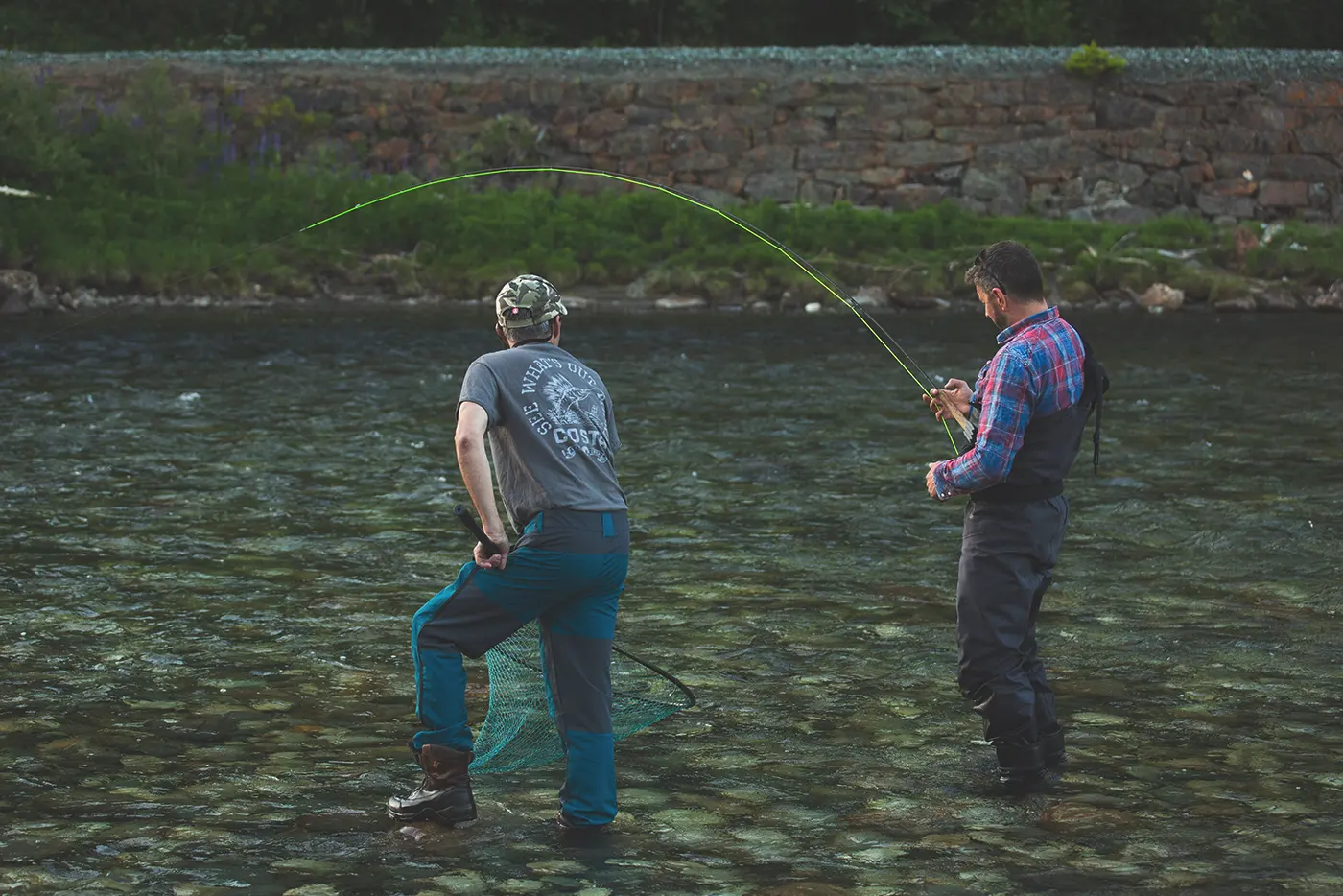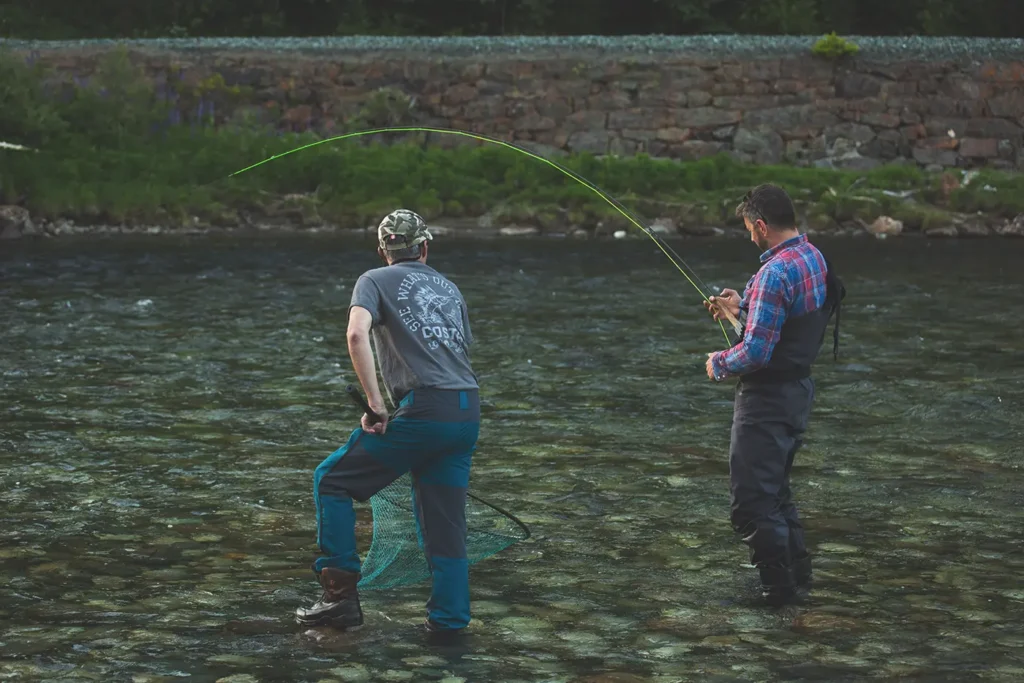 At Winsnes Fly Fishing Lodge, we employ friendly people and we have a team that are dedicated to making your stay as enjoyable as possible. In terms of guiding, we do not insist or expect all of our guests to book a guide but there are many that like to do so. 
All of our guests, enjoy light guiding as part of the price they pay for fishing and lodging. This means that you will get a full tour of the river on arrival where you will learn access points, hotspots and tactics for a wonderful set of pools. The host will be available to chat at the lodge between fishing sessions and you will get bankside visits.
However, if you prefer more dedicated help, guides can be hired on an hourly basis. The cost is around 1500 kr per hour and guests may choose up to eight hours per day. A dedicated guide will be someone who has fished the river for many years and knows the Winsnes Fly Fishing Lodge waters.
A popular arrangement is for guests to employ a guide for a day or so on their first visit to the fishery and then top-up knowledge can be imparted during the daily visit.