Comprehensive Overview of Norway and Essential Travel Information for Your Visit to Winsnes Flyfishing Lodge. If you have a special request for us to prepare before your arrival please use the form below.
LANGUAGE Most Norwegians speak good English – a knowledge of Norwegian is not necessary. ​CURRENCY The currency in Norway is the Krone. It tends to hover around 10kr to the GBP for quick reference. Krone is the only currency you will be able to spend in public shops. PAYEMNT We accept card payments at Winsnes Fly Fishing Lodge and so do all shops. INTERNET The lodge has free internet for all of our guests and the speeds are quite fast. TIME Norway is one hour ahead of GMT and aligned with the rest of mainland Europe. MEDICAL There is a doctor's surgery in Støren (our nearest town) and excellent hospital facilities in Trondheim.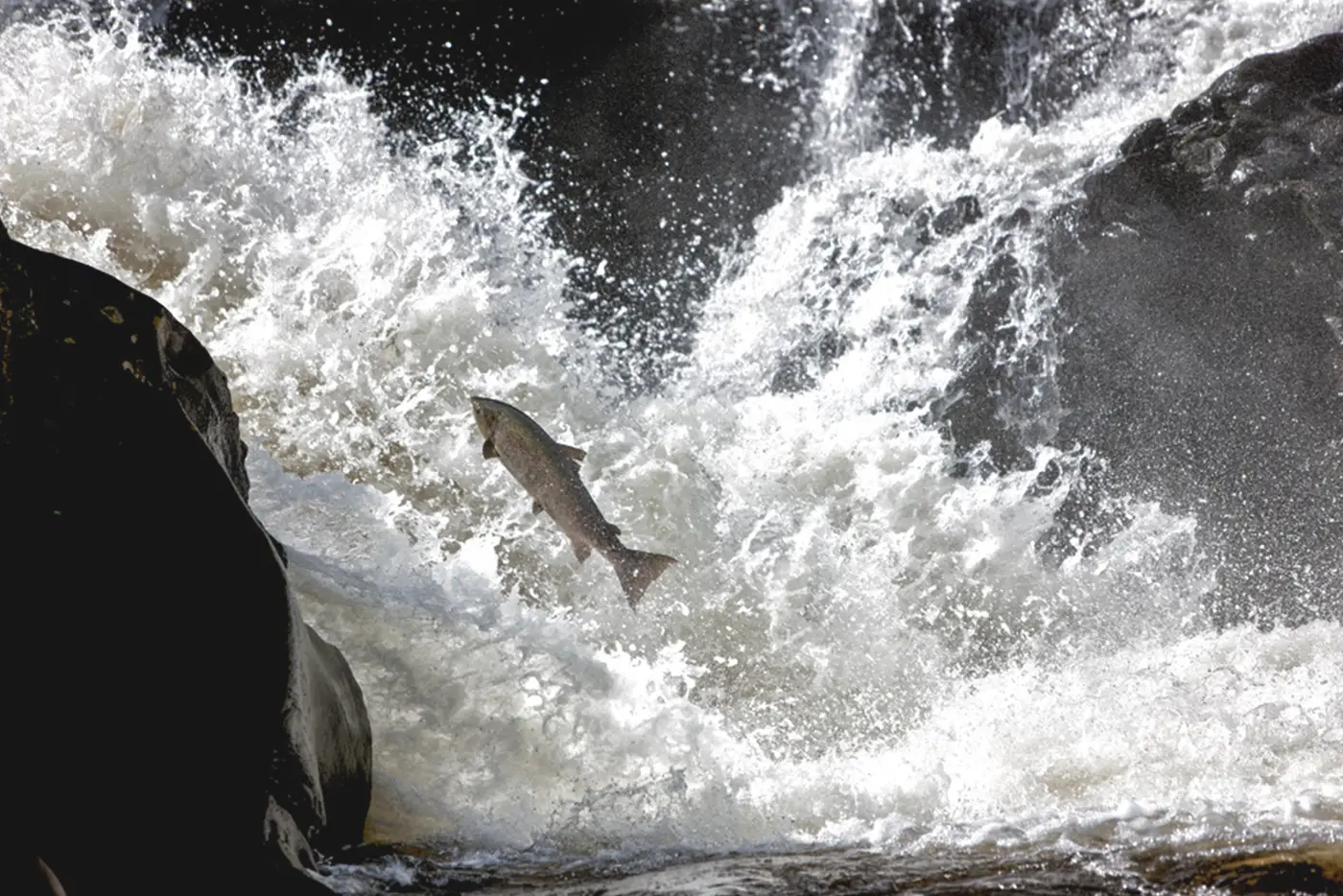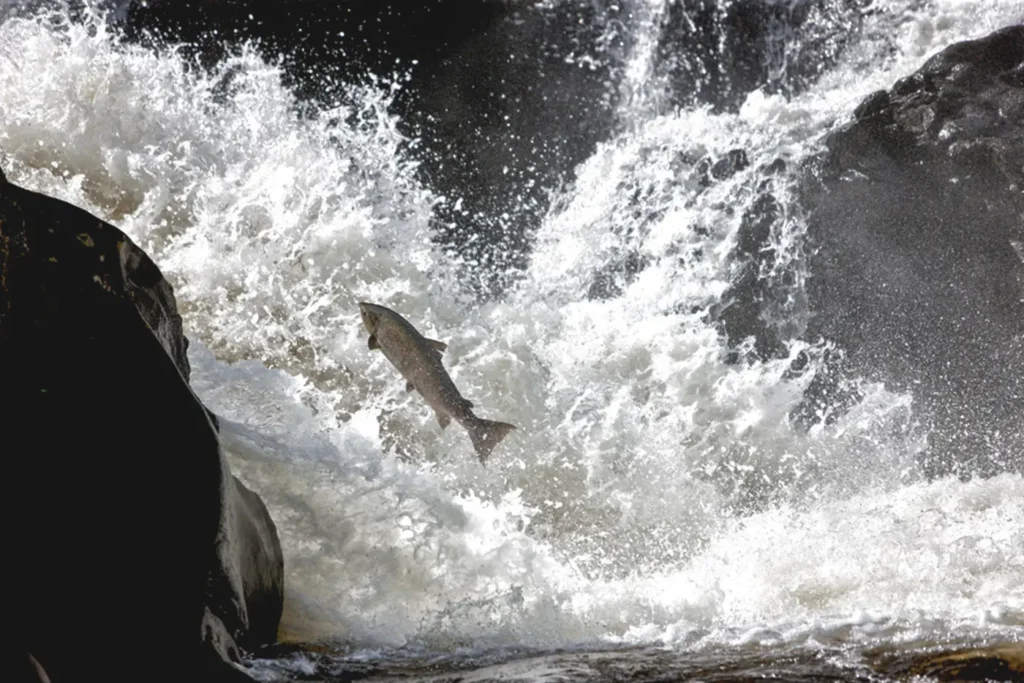 Apart from equipment flies and the technical side of fishing, there are some administrative things you need to have in order. You need two different licenses to be able to fish in Norway and on the Gula River. First is the national license which you can buy online here (31 € it comes in English language). Then there is the Gaula license card (18 €) that you need to register an account to buy online here. 
On arrival after getting settled in, you need to have your equipment disinfected and a receipt for that before you can hit the river. The recipts for these three things needs to be with you at the river.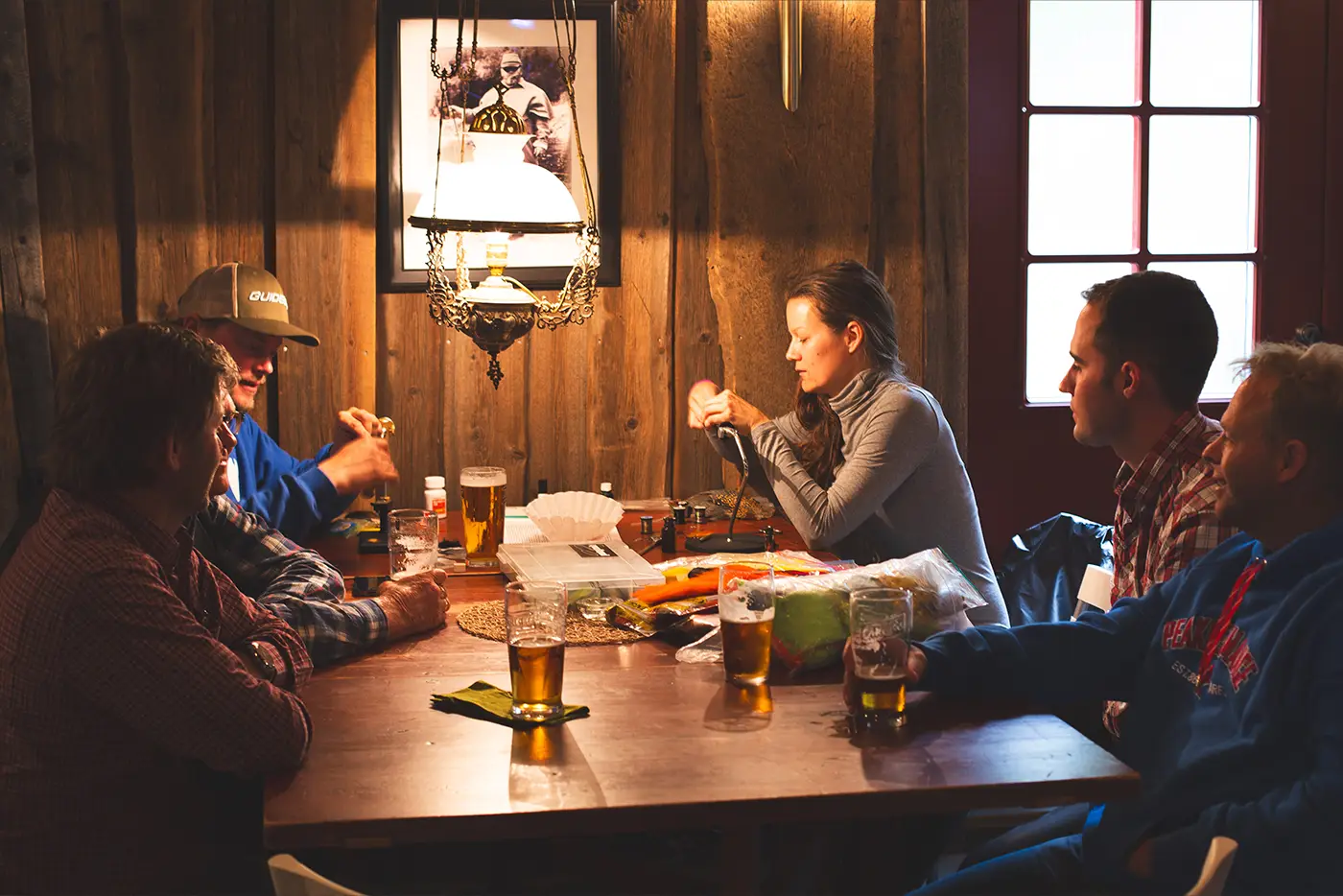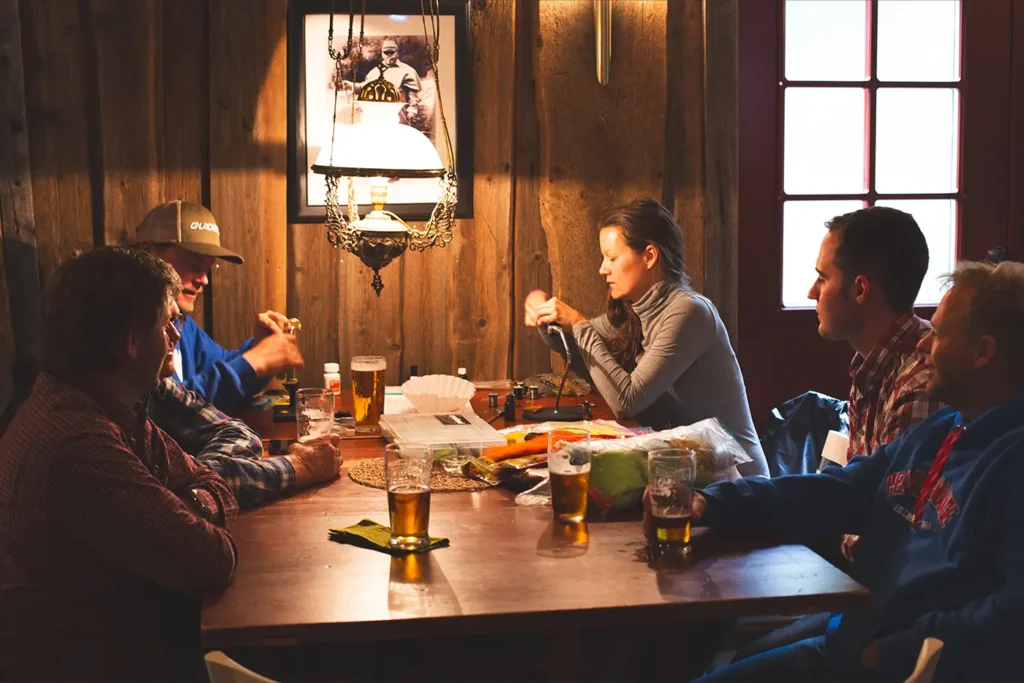 Since Winsnes Fly Fishing Lodge is a licensed premises with a pub on site, we serve alcohol to our guests. You are welcome to consume a combination of your own alcohol and the drinks that we have for sale in the pub. 
We encourage guests to bring their own alcohol which can be consumed in or around the fishing lodge, by the river but not in or around the pub. This is strictly against the law and we will advise you where and when your own alcohol can be consumed. 
Many guests bring spirits from the airport while larger groups often also like to have a stock of good wine. Sending us a wishlist in advance is popular and enables us to buy better wines for your group. The same can be applied to special foods such as cheeses etc.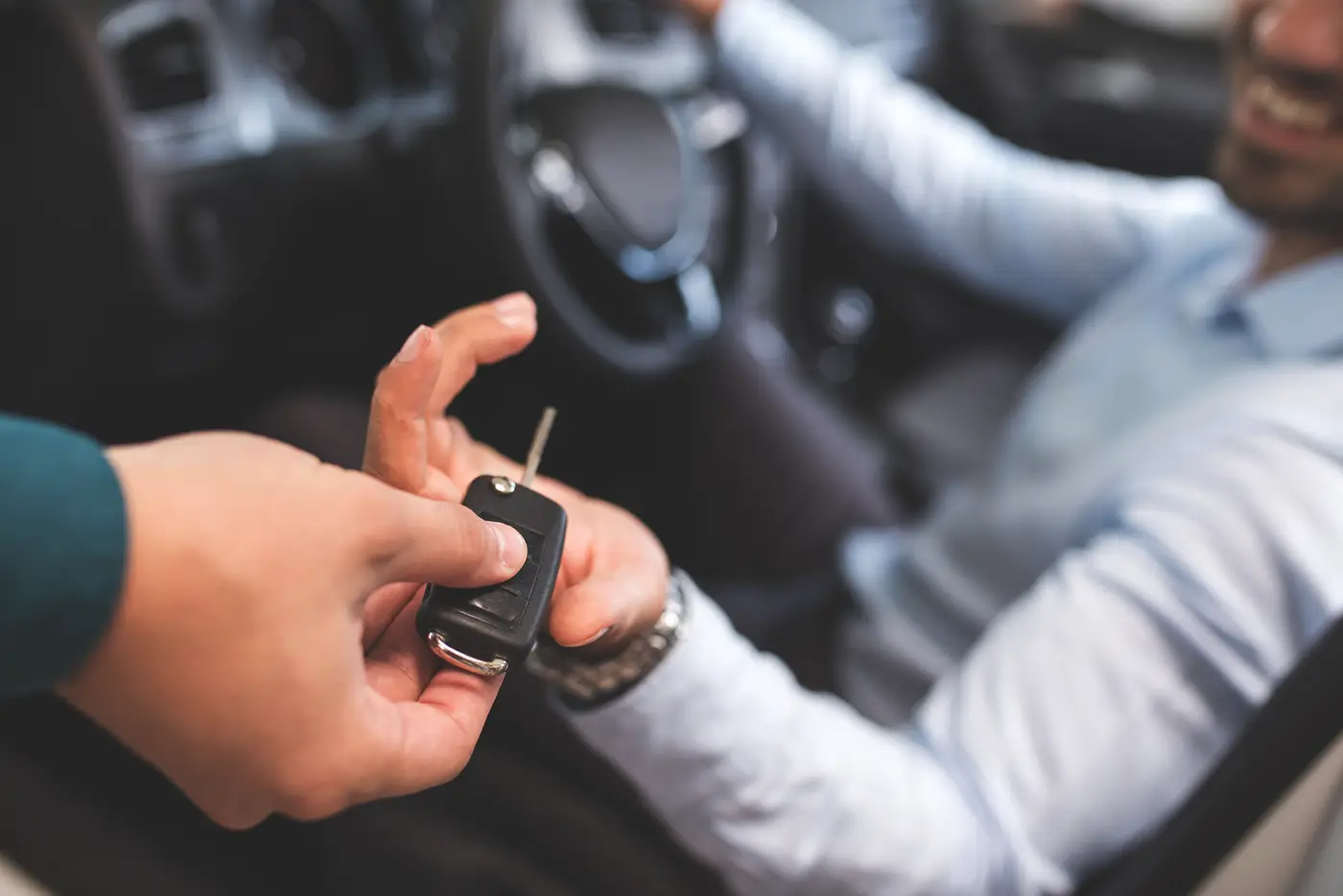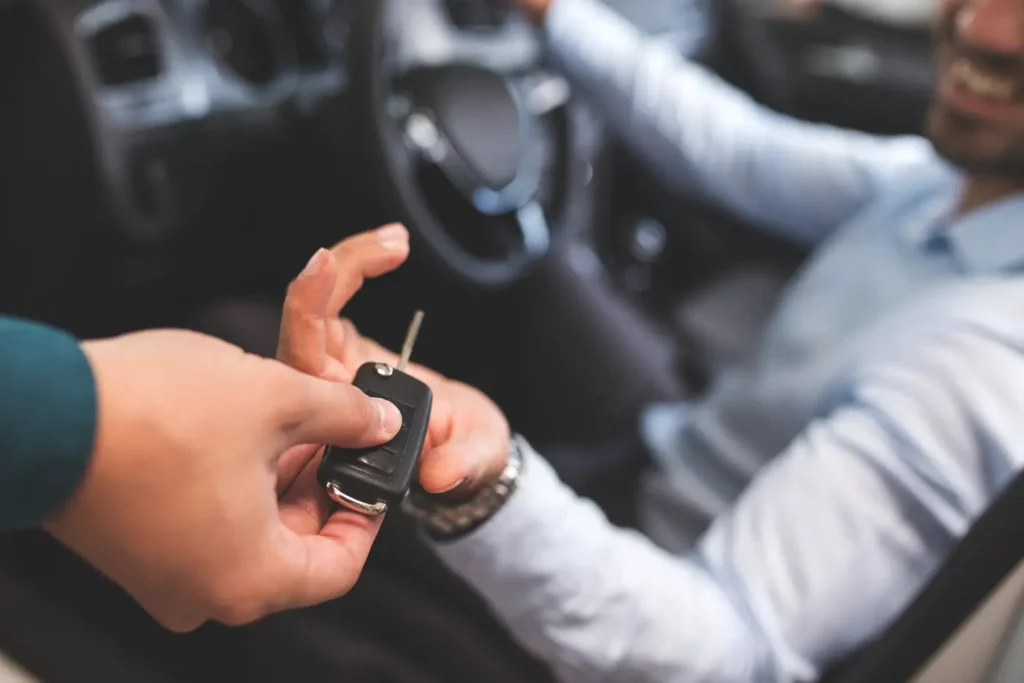 Is important if you wish to explore all of our fishery. Whilst much or our fishery is accessible on foot,  the extremes of the water require access to a vehicle. This means that visiting anglers should hire a car or share a hire car with other friend(s).
If you intend to come without access to a hire vehicle, please advise in advance because we may be able to find another guest willing to share a car. In the absence of this possibility we will not accept the booking.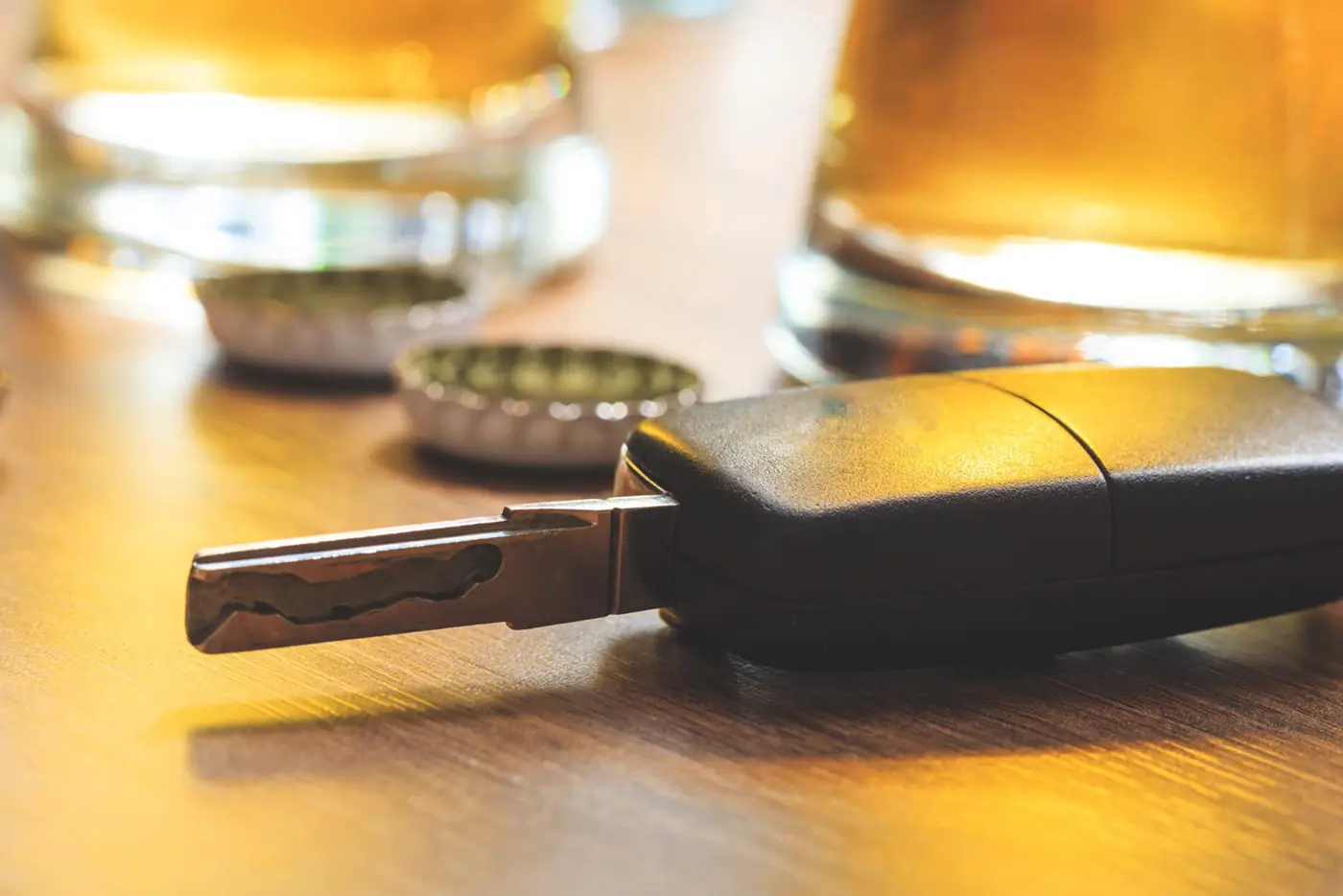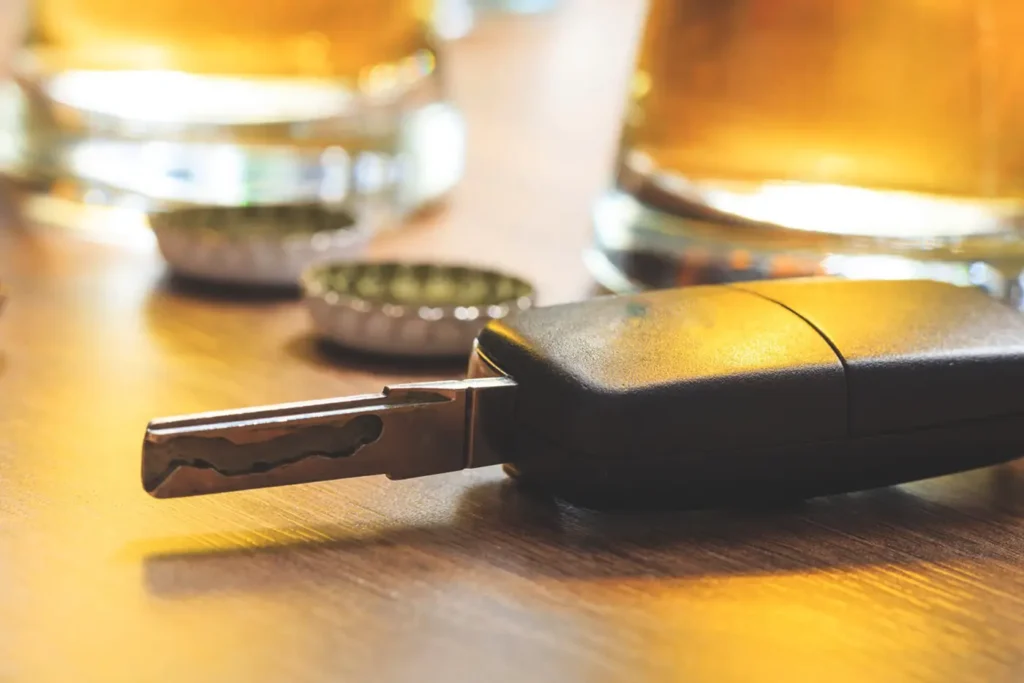 The laws on drink driving are particularly tough in Norway and the local police are very much committed to policing tourists and alcohol. They are well aware that cars with salmon fishing rods on the roof are often good target, especially in the evening.
We have also received reports from several of our guests that they have been breathalysed when travelling to and from the airport.
Our advice is simple: don't drink and drive! Thankfully, much of the river is within walking distance of the lodge so it is not difficult to enjoy a dram or two in safety.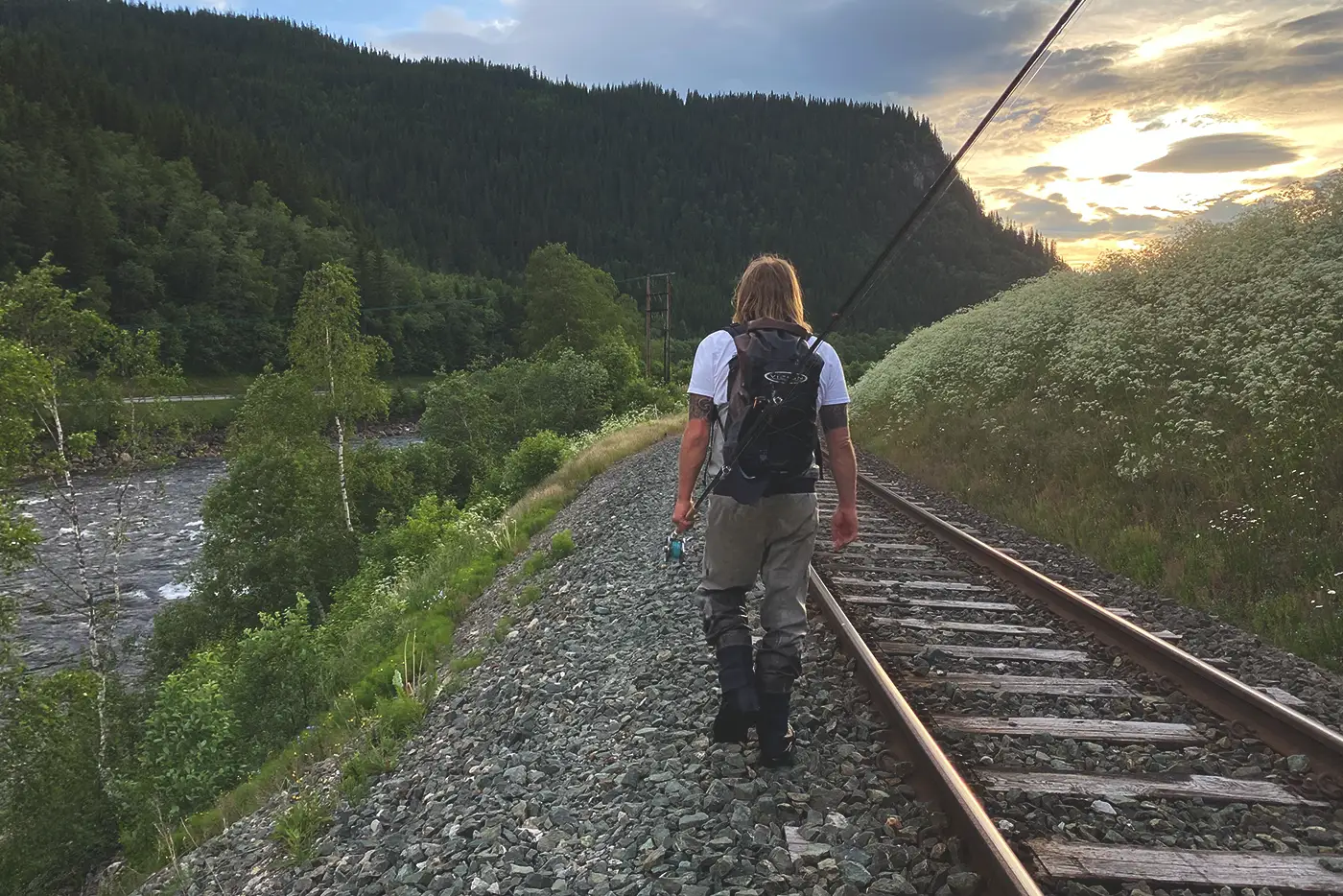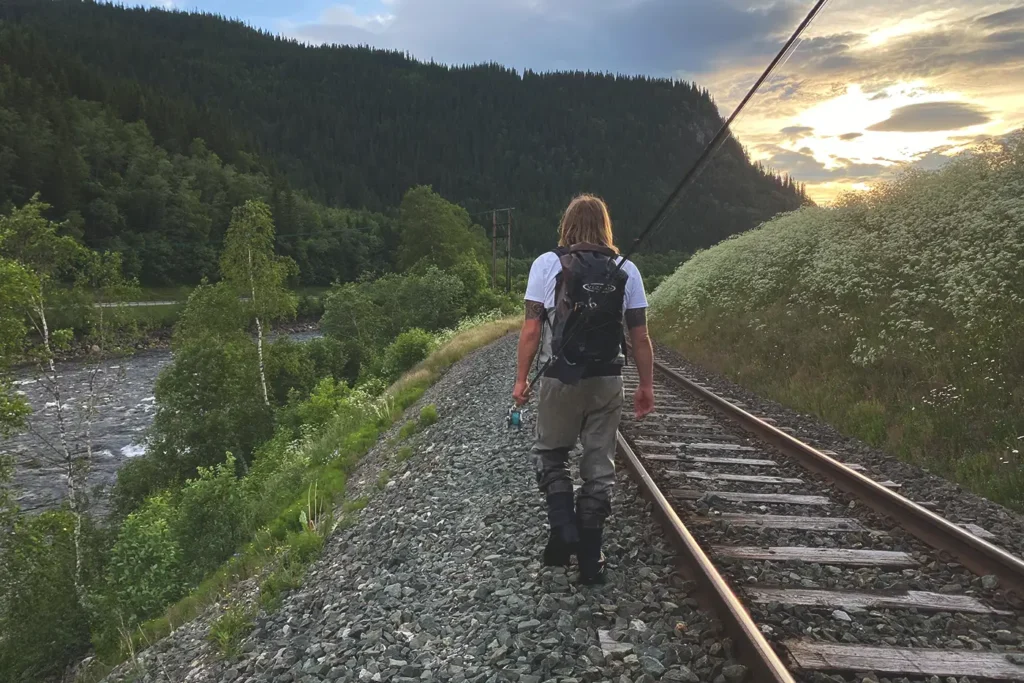 As you explore the different areas of the fishery, it's important to keep a few things in mind. Many of the back roads you'll travel on, as well as the vehicles you'll encounter, belong to the landowners. It's a good practice to offer a friendly greeting and maintain a slow driving speed as a sign of respect.
It's crucial to emphasize that walking along the railroad tracks, as shown by the individual in the picture, is strictly prohibited. Trains on these tracks can approach swiftly and catch you unaware, leading to dangerous situations.
Responsible environmental behavior is a must. Please refrain from littering and make sure to leave the fishing huts in pristine condition for the next group of visitors. There are designated bins for waste disposal, and outhouses are conveniently located near every pool for your convenience. Your efforts in upholding these guidelines contribute to the preservation and enjoyment of this beautiful fishery.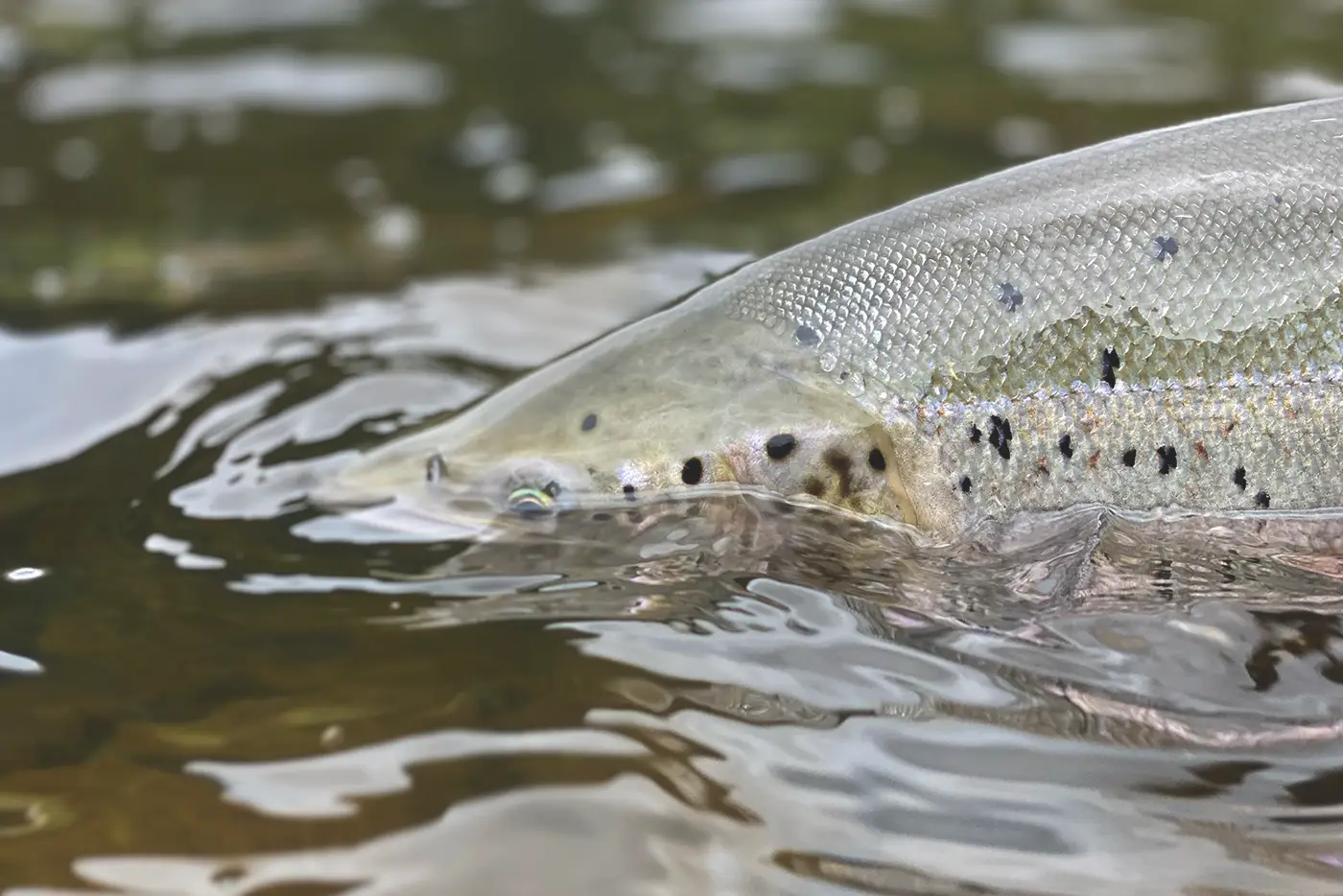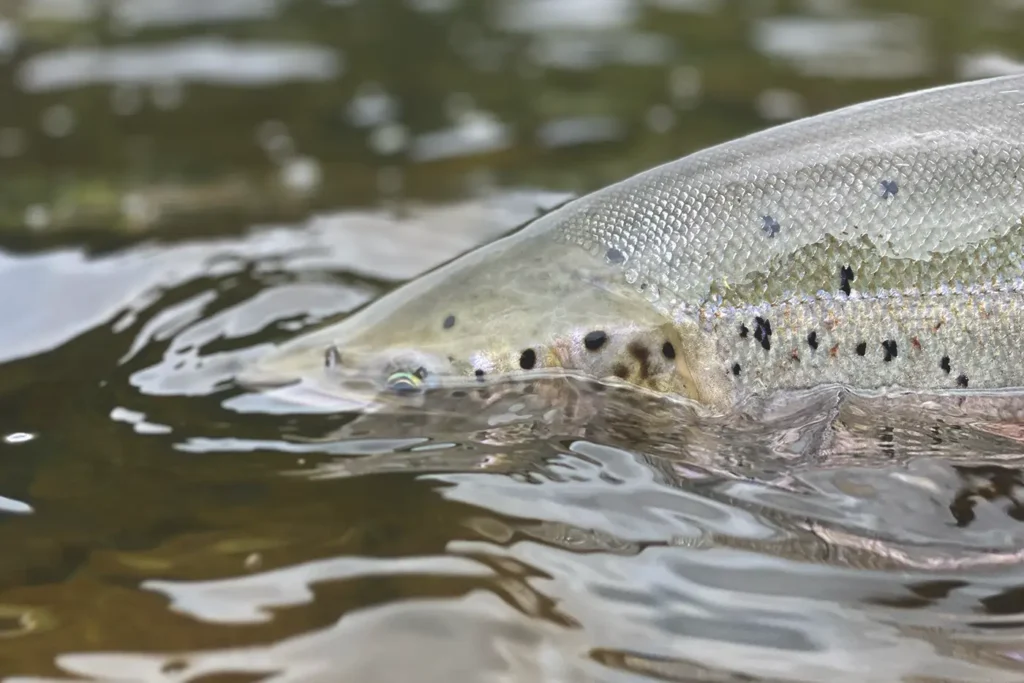 It's evident that our commitment to the well-being of salmon is profound. The majority of these remarkable creatures are returned to the water, underscoring the significance of treating them with utmost care.
Maintaining a sense of fairness is crucial — avoiding extended struggles when reeling in the fish is advised. Once captured in the net, proceed with unhooking while keeping the fish safely contained. Before releasing the fish, hold it with its head oriented upstream, granting it an opportunity to recover its vitality. The fish will naturally swim away once it has regained its strength.
In the event that a fish displays bleeding from its gills, the ethical course of action is to humanely end its suffering and then transport it to the farm. It's essential to note that if a fish is euthanized, fishing activities must be suspended until after midnight, adhering to the river policy. This protocol underscores our commitment to responsible fishing practices and the preservation of the aquatic ecosystem