Our guests all travelled with a group put together by Alex Jardine and Aardvark Mcleod. All of the guests were newcomers to Norwegian salmon fishing and the best tatic in this situation is to start from scratch.
The first two days were spent in fishing boot camp, putting in the hard hours to learning to cast.
As the week progressed under the watchful eyes of myself, Alex Jardine and Andy Eriksen, the group became salmon fishers.
Blank days turned in to days of fish hooked lost and the odd one caught!
By the end of the week, all but one had caught salmon and all,of them had enjoyed contact with fish.
The main pic shows the delight of Ezra with his first salmon, caught on a single-hand rod from Kroken.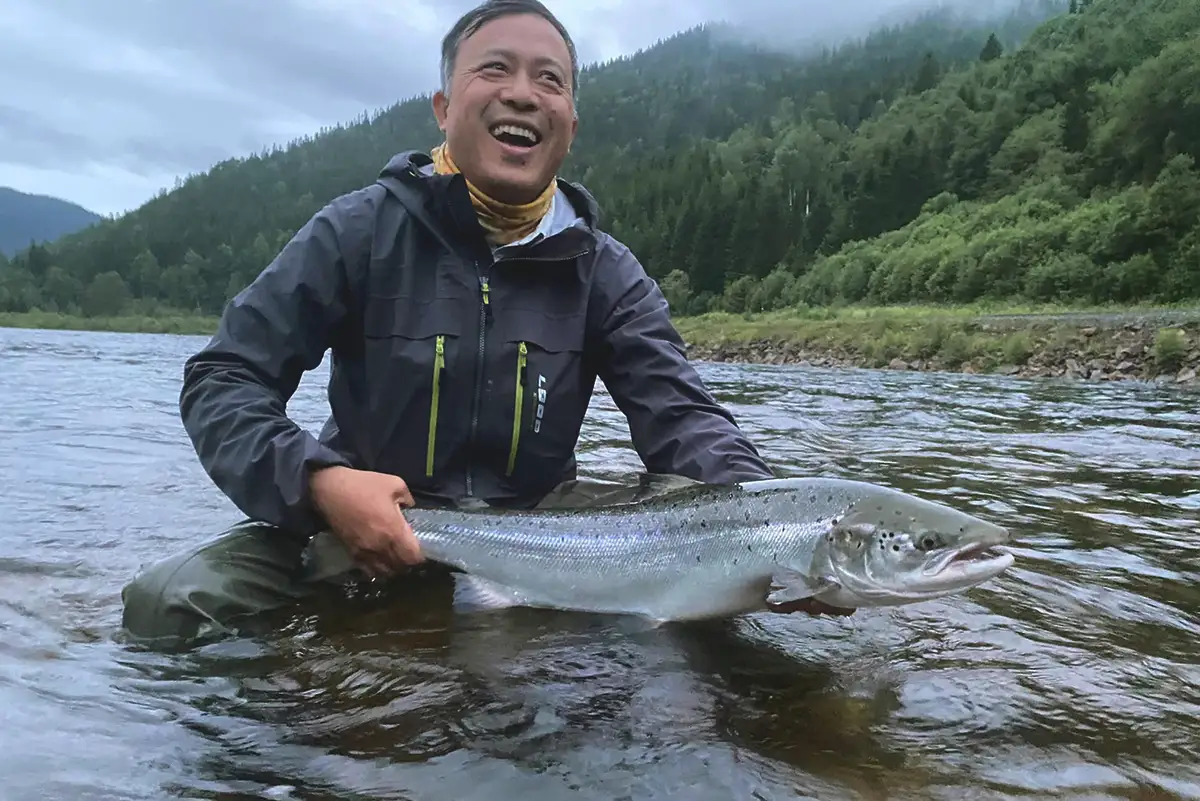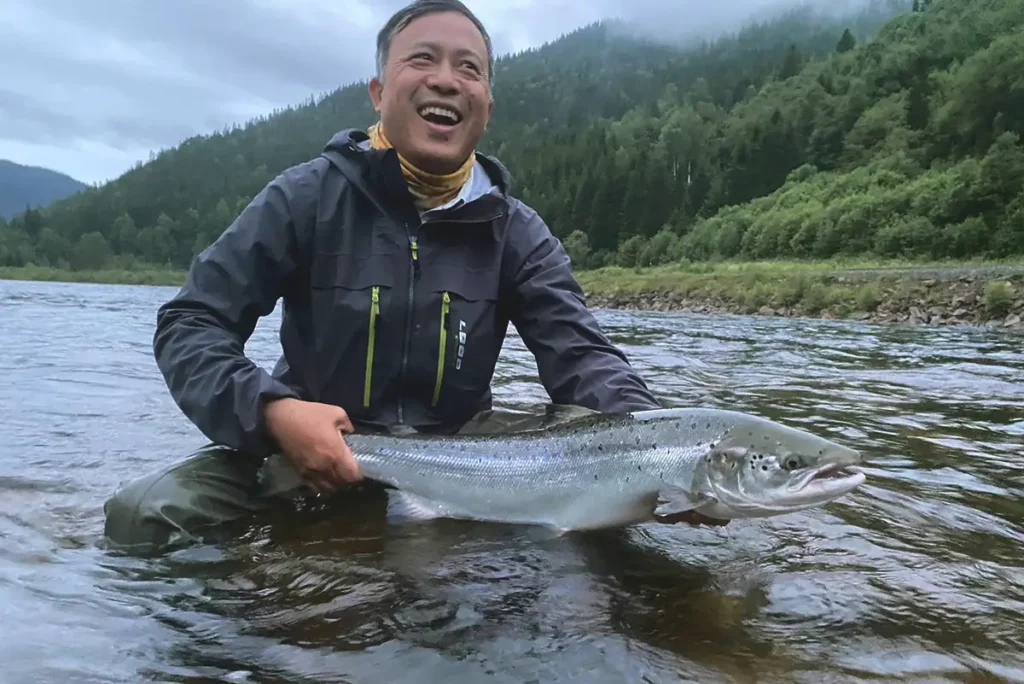 In truth, but he end of the week, the group were fishing well and the river wasn't helping. The run to date has been considerably reduced below that of a decent season. In a nutshell, the run has not been anywhere near as good as we expected.
Some of the Bankside catering was epic! We had some lovely nights by the river and I am pleased to say that we will be doing it all again next year when once again Aardvark Mcleod will be hosting the week.
We ended the week with 9 fish, largest 100cm (20-21lb).
As Imwrite, the river is in good shape after event rain and the fish have switched on. There are some new fish coming in which is very positive. Fingers crossed for a decent late run